Meet the plastics engineer that brought the Nike HyperAdapt auto-lacing sneakers to life.
THE ARCHIVE: You worked at Nike for 13 years, how did your path towards this adventure start?
TIFFANY: It really started when I fell in love with sports as a kid. Fast forward and I selected a plastics engineering degree for my bachelors, not because it was related to sports but because it would be stable. I ultimately applied to Nike online and ended up getting an interview. It was at the interview that I learned how incredibly relevant plastics engineering was to shoes and sneakers.  The rest is kind of history!
TA: How was working with designers such as Tinker Hatfield?
T: Such an incredible experience that I am truly grateful to have had. I literally learned something from him at every interaction and not just about design. I learned about negotiation, influence, politics, track and field, music, failing, risk taking, people skills, speaking and of course shoes… I mean literally just about everything. I also of course learned a ton about design from him.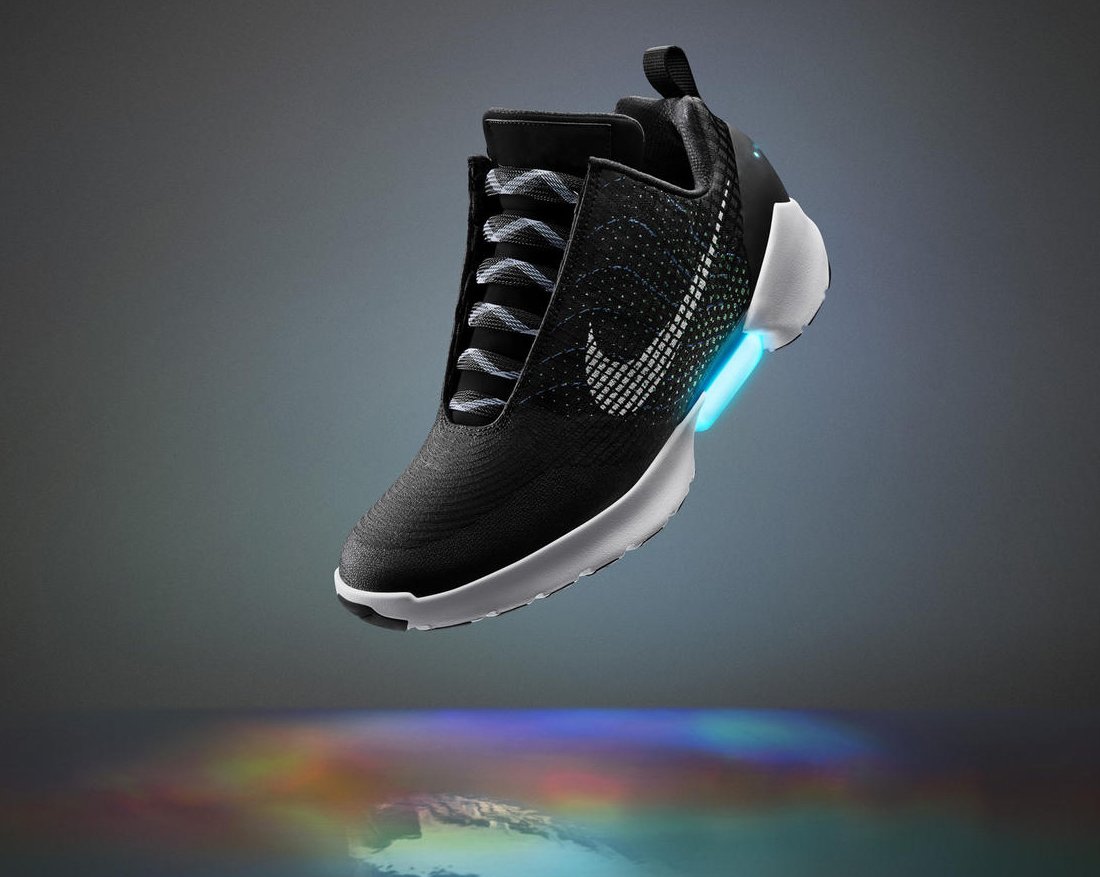 TA: How would you describe your current job to our readers?
T: I lead a global group of people that engineer and innovate audio products for Gamers, mostly headsets. We study the gamers just like athletes and make the gaming headsets to fulfill their needs and help them perform better. I know what you're thinking, it has nothing to do with shoes, and you're right, but it has everything to do with what I learned about how to make shoes and especially integrate electronics into them. Headsets like shoes are worn on the body and so they have a lot of similarities. Plus I get to learn a lot about audio and gaming, both fascinating industries.
TA: Among all the fascinating projects you've worked on so far, which one would you describe as the most exciting one?
T: Developing auto-lacing as a technology was the most exciting project so far.
I had to learn about so many new things, lights, electronics, wiring and implementing it all into a wearable shoe. It was very challenging but exciting at the same time. Then of course the launch was super exciting and seeing how everyone reacted to it was just so rewarding!
TA: What is innovation to you?
T: Innovation is a team sport that includes a lot of hard work on a seemingly simple solution to a problem.  It's inspiring and exciting but also challenging.
TA: How do you manage to stay innovative in such a fast paced industry?
T: Learning and new experiences. Both expand your mind and keep you fresh. It's a must to submerge yourself into completely new things. I think failing fast is also very important.
TA: You recently started your own YouTube channel, what made you take the leap and start this project?
T: I think video will be a huge part of the future and I wanted to learn how to make videos. A side benefit was to understand the challenge associated with keeping a YouTube channel growing. It was a new experience that I learned a ton from in a very short period of time.
TA: In this channel, you mentioned that you would like to host your own sneakers game show, what would this game show look like and how would it work?
T: I really have no idea 🙂 I'm sure there would be a technical section and a culture part. The prizes should obviously be sneakers and people should find themselves inspired and laughing a lot!
TA: What advice would you give someone who would like to follow your footsteps?
T: Patience. What didn't work for me was trying to force things to happen. I learned to follow my gut but give the universe time to make it happen.
TA: Anything else you'd like to share with us?
T: I really appreciate the opportunity!