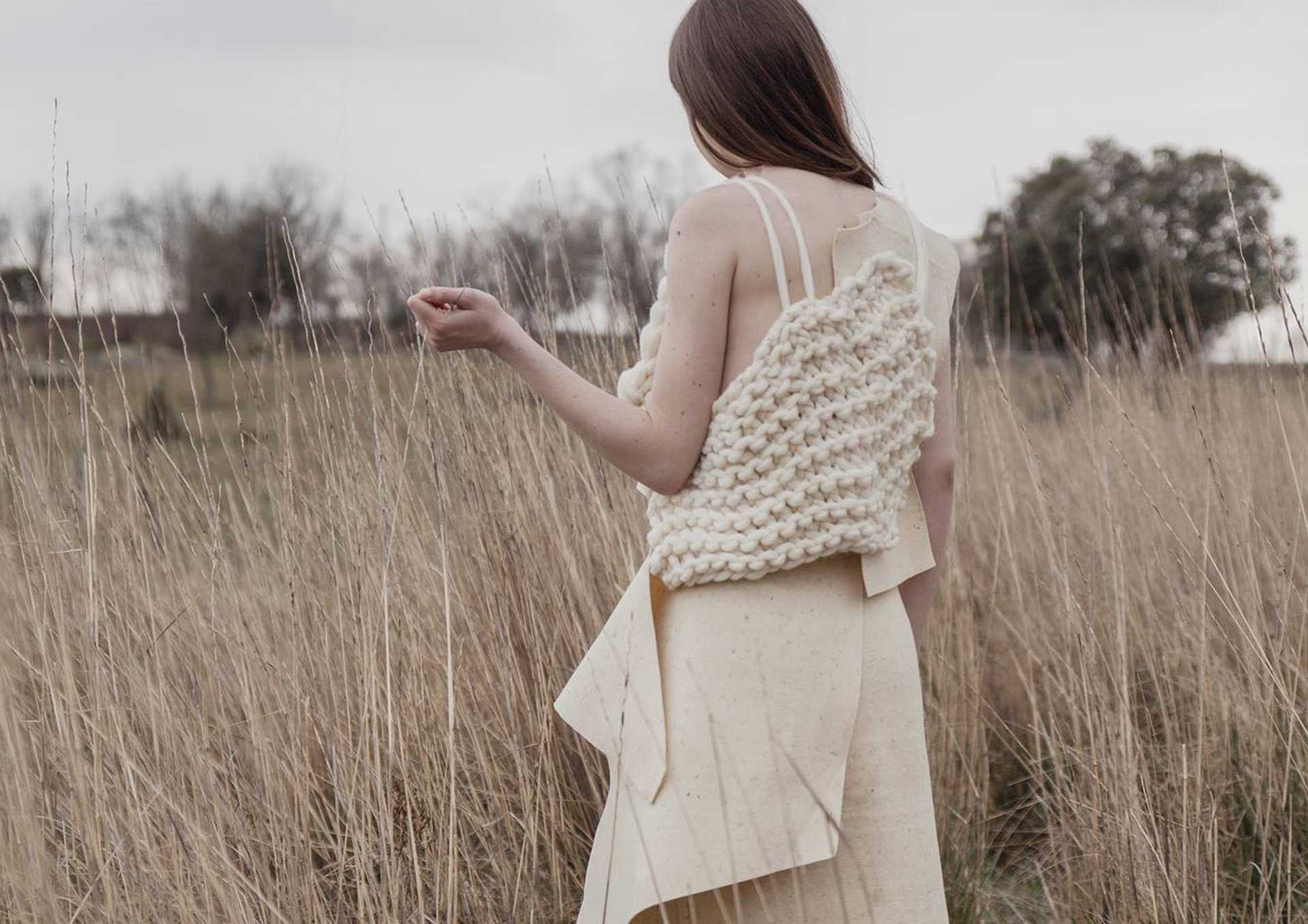 She is the pure example of the new designer generation. with her unique style, full of creativity and innovation, this young designer is now part of the alexander mcqueen team, while she keeps on working on her own creations each day. creativity is her drive and innovation her tool.
THE ARCHIVE: When did you discover your passion for design for the first time? What is the first "project" you recall working on as a child?
SONIA: Since I was a little girl, I have always liked drawing and fashion. Also, I started knitting at an early age too. I remember creating my own fashion seasons, drawing them, at the age of 7 or so. Everything was pretty sleazy but now that I think about it, it's pretty funny!
TA: What inspires you?
S: Anything. It pretty much depends on my emotions and mood. I can focus more on one thing and then on something totally different depending on my mood.
TA: Could you tell us about the process you follow for your creations?
S: I create a moodboard with all of my inspiration points. With textures, materials, colors, techniques and shapes. From there, I start drawing my designs, always based on that moodboard. However, everything keeps evolving, so in the end nothing looks like the first ideas I had. It is a process that is constantly changing and moving.
TA: Which part of this process do you enjoy doing the most?
S: Drawing and creating shapes on the mannequin. I love the experimental part, playing around with new materials and textures.
TA: What does your place of work look like?
S: Very humble, at home. I create my own studio and I do all the work there.
TA: What is sustainability to you?
S: It is something really important! I am crazy about fashion, but I know it is one of the most contaminating industries right now. And I really don't like that! So I always try to use the most organic os sustainable fabrics in my collections.
TA: What is creativity to you?
S: It's essential. When it comes to innovation and creating something new in fashion it is really indispensable.
TA: If you had to describe yourself in 3 words, what would those words be?
S: (laughs) Uy! I am really bad at this! Hmm… I would probably say: loving, ambitious, strong.
<Back