R'Bonney Nola is an independent designer that lives and works in Houston, TX. Her passion for designing began when she started sewing at age 15 and fell in love with constructing things by herself. Embracing many different techniques, such as fabric dying, hand beading, embroidery, quilting, screen printing and more, this designer is now focusing on honing in on her aesthetic and building her own clothing brand.
THE ARCHIVE: What is design to you?
R'BONNEY: Design is the process of turning an idea into reality and creating something aesthetically pleasing for others to enjoy, interpret, or be inspired by.
TA: What inspired you to choose a career in design?
R: I chose to follow a career in design because it's honestly want I've always loved doing most – so it only feels natural to pursue a career in my passion. I enjoy the challenges and endless creative possibilities it comes with.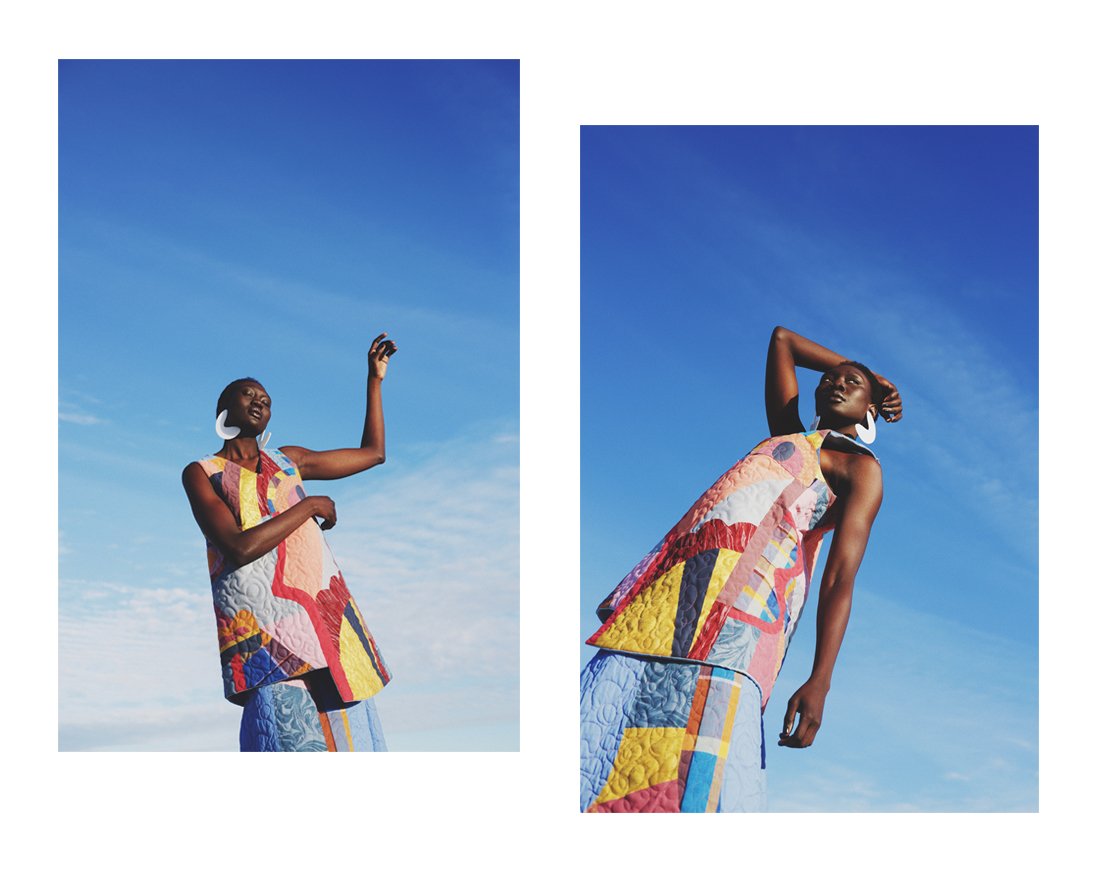 TA: You shot a beautiful editorial with garments you designed and made yourself using recycled fabrics – can you tell us more about the story behind this project?
R: The project "Sly Eye" was inspired by Picasso's work and Cubism. I enjoy how Cubism art can look like a familiar object, but put together by pieces in a different way. I used various fabric scraps that I pieced together to create an abstract face. Each color is a different fabric and I quilted them together to give them an interesting texture.
TA: …and what about the team joining you for this editorial?
R: The team consisted of local Dallas creatives. The photographer was Christopher Michael, our model was Acheil and we also had the chance to work with jewelry designer Anukah to complete the looks.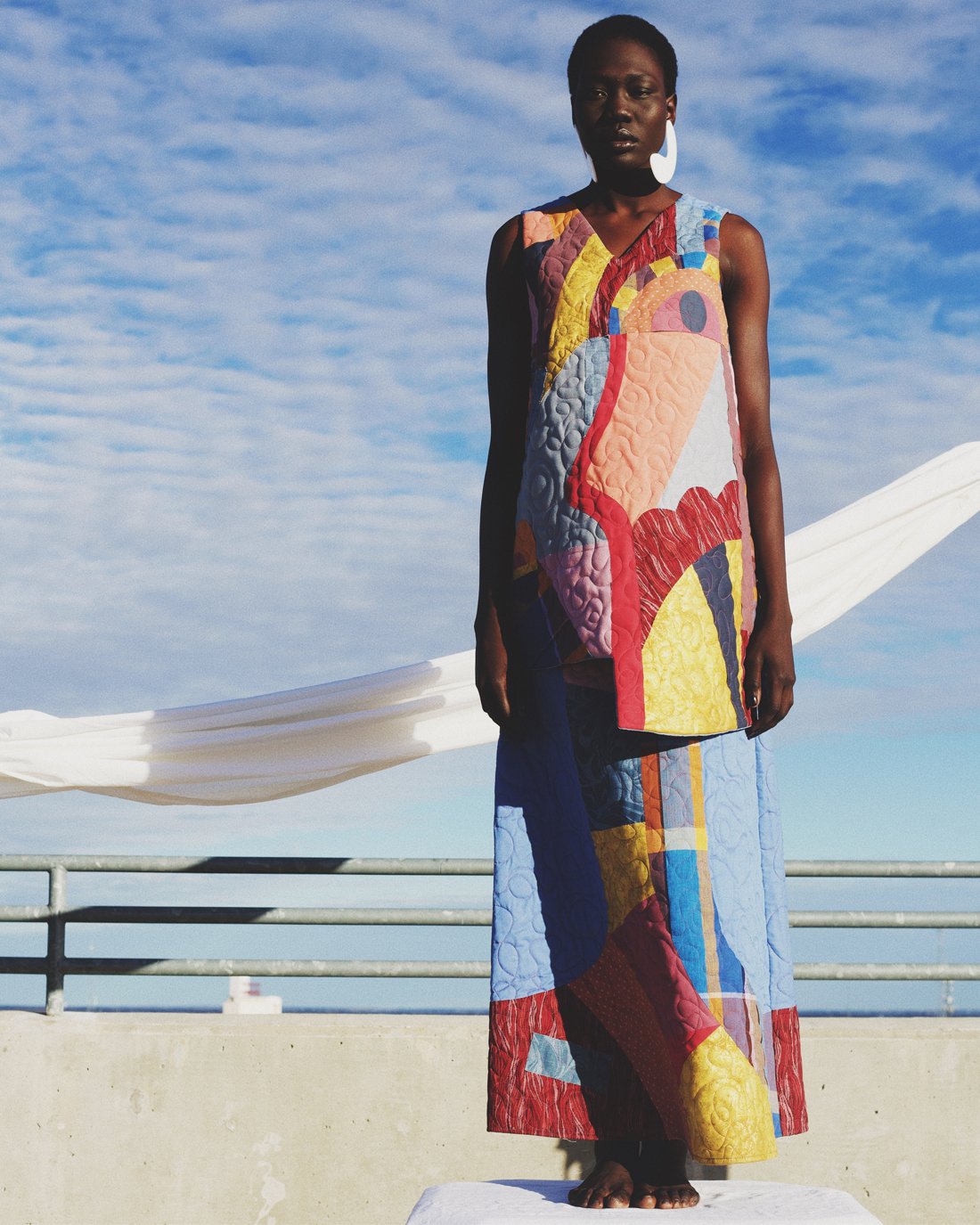 TA: How would you define sustainable design in your own words?
R:To me, sustainable design means producing clothing in an environmental friendly way. There are different routes to go about this. For example, it could be creating clothing from recycled garments, sourcing deadstock fabrics, or using fabrics that aren't as harmful to the environment when produced. As a designer, I am still exploring ways I can move in a more sustainable process of designing.

TA: What can you tell us about your ongoing projects?
R: I am currently in the beginning stages of designing a collection inspired by the healing powers of music. I am developing a way I can create textile from fabric scraps to incorporate into the collection.
TA: Anything else you would like to share with our readers?
R: Check out my website and follow me on Instagram! 🙂

< Back