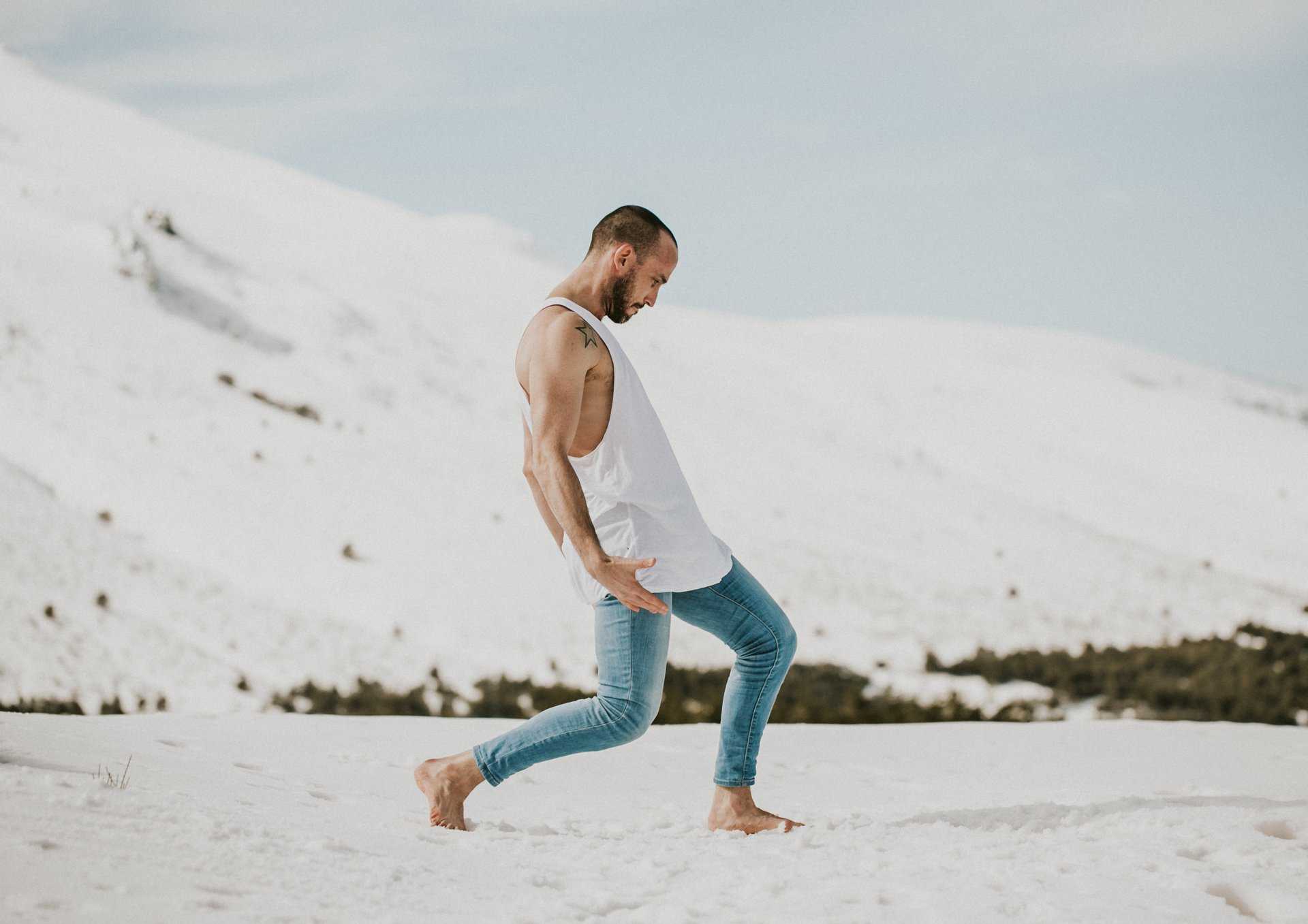 THE ARCHIVE: What is your first dance related memory?
QUIQUE: My first memory related to dance was being in front of the TV, watching Fred Astaire movies and trying to imitate his moves clapping my feet, still dressed in my school uniform as my mom was watching me.
TA: What does a day in Quique Guijarro's life look like?
Q: A day in my life is filled with energy, things to do, mails waiting to be answered, an agenda waiting to be checked, lots of rehearsal hours between one set and another, hours on the phone, social media, meetings and I can never go without a moment to read on the metro or after lunch, to keep calm and continue with afternoons filled with dancing classes. A day in my life can be exhausting and wonderful. Being me, to me, is a huge gift. I love my life.
TA: You are a choreographer, dancer, dancing teacher, actor, model… What do you enjoy most of each of these disciplines?
Q: Of all the things I do in my spare time and professional time, what I really like and what I reall enjoy the most, is the creative part in each an every one of those things. When I dance, it's the creative part. When I write, it's the creative part. When I direct, it's the creative part. It's what fills me with life and enthusiasm.
TA: Where do you find your inspiration when creating your projects?
Q: Pablo Picasso once said: if inspiration shall pay you a visit, may it get to you while you are working. Inspiration lives within ourselves all of the time, what happens is that it changes and merges with the circumstances of daily life. The point is to recognize it and know how to interpret it.
TA: What is your best memory from your time in the TV show Fama?
Q: My best memory from the show is without any doubt when I walked into the house for the first time. I was the first one to walk in and I was speechless. After a minute I reacted and told myself: this will be huge. And so it was. One of the most important moments of TV's history.
TA: What is creativity to you?
Q: To me, creativity is the ability to materialise the most abstract thought of our minds and shape it until it becomes something concrete. Creativity is a process of modification to turn ideas  that come from the artist's soul into something understandable. And I say artists refering to any person. Because we all are creative and artists in our own way. It's a mistake not to believe this.
TA: What is dance to you?
Q: To me dance is the universal language.
TA: What adventures await you this year?
Q: This year I should expect to see all the projects that I am working on grow. Starting with my radio show, that each week shows a growing audience. My third book that was created last Christmas in New York and which will see the light in November this year. My newest and improved version of myself, that I am working on, also awaits me. I will continue to give motivational conferences around universities all over Spain. I will watch my dancers improve and evolve. And a lot of other things that I hope to be able to tell you in our next interview.
TA: Last but not least, what advice would you give a young dancer that is just getting started and wants to follow your steps?
Q: My advice to a young or not so young person who is starting  or is in the middle of his or her carreer would be: Don't be afraid.
<Back