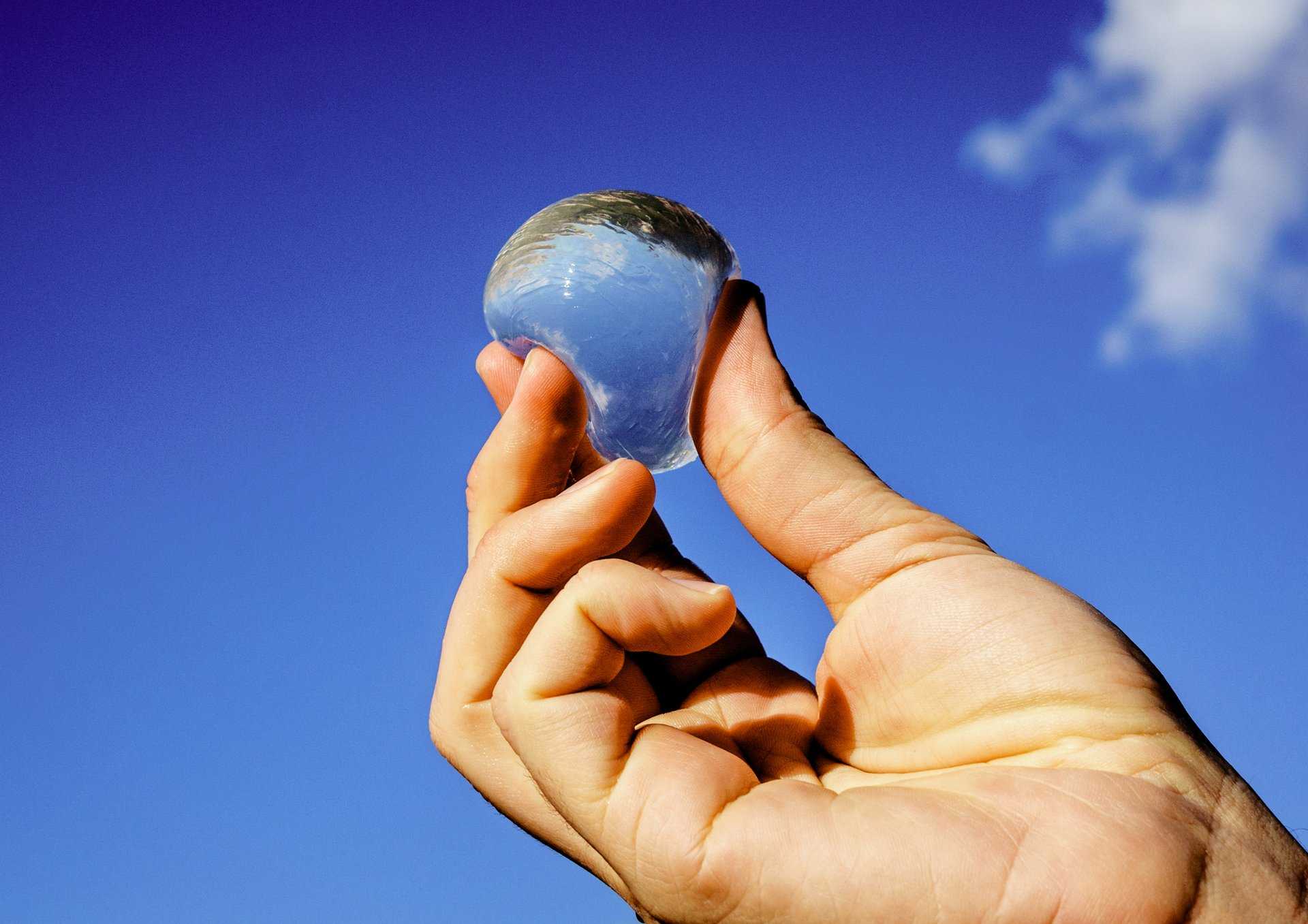 A FANTASTIC INVENTION BY SKIPPING ROCKS LAB
As a normal human being, this may ring a bell to you; many different-sized plastic bags stored in a bigger bag. Like mother plastic bag. I'm pretty sure we all have that one at home, hanging behind the kitchen door.
Well now, imagine all those bags floating around you in a river. Or next to you while you sunbath at the beach. Or spread on the shore of the city you live in. It surely doesn't sound really tempting or funny anymore, does it?
Would you conceive a world where plastic does not take part of our daily life? What if you were told that plastic bottles did not exist anymore?
As futuristic as this may sound, Ooho is the living proof that plastic is becoming dispensable, and that a world without this kind of waste might be closer than we think.
At least, that's what Skipping Rocks Lab has in mind.
The London-based start-up is giving a lot to talk about, after launching their amazing non-bottle of water. Indeed, Ooho is an innovative concept where the bottle disappears, and the water plays the leading role.
A cute packaging, that looks like a little water drop.
Which is funny, because that's exactly what it does not have: a packaging. Ooho is made entirely out of seaweed, which makes it edible and sustainable at the same time. Not only it is way cheaper than plastic itself; this revolutionary package will spare tons of plastic waste in the future, preventing huge damages to the environment.
Ooho is the first product created by Skipping Rocks Lab, an international team with a fresh vision and a viable alternative to the usual –and harmful- materials we are used to. They are biodegradable, and can contain almost any type of liquids, such as soft drinks, spirits, and even cosmetics!
The little water blobs brand was cofounded by Rodrigo García González and Pierre Paslier. As a matter of fact, both of them own several previous packaging patents, and count on the support of their team; Lise Honsinger (business development) Bill Weil (business advisor and non executive director), Antonella Socci (marketing), Dr Koon-Yang Lee (science advisor), and two chemical engineers interning right now.
The company is also developing a second product, which should see the light in just a few months.
At the time, Ooho mostly work with events, while they finalize some production details. But in the future, who knows how far they can go? They definitely hold all the assets to become a leading reference in the innovation industry.
<Back