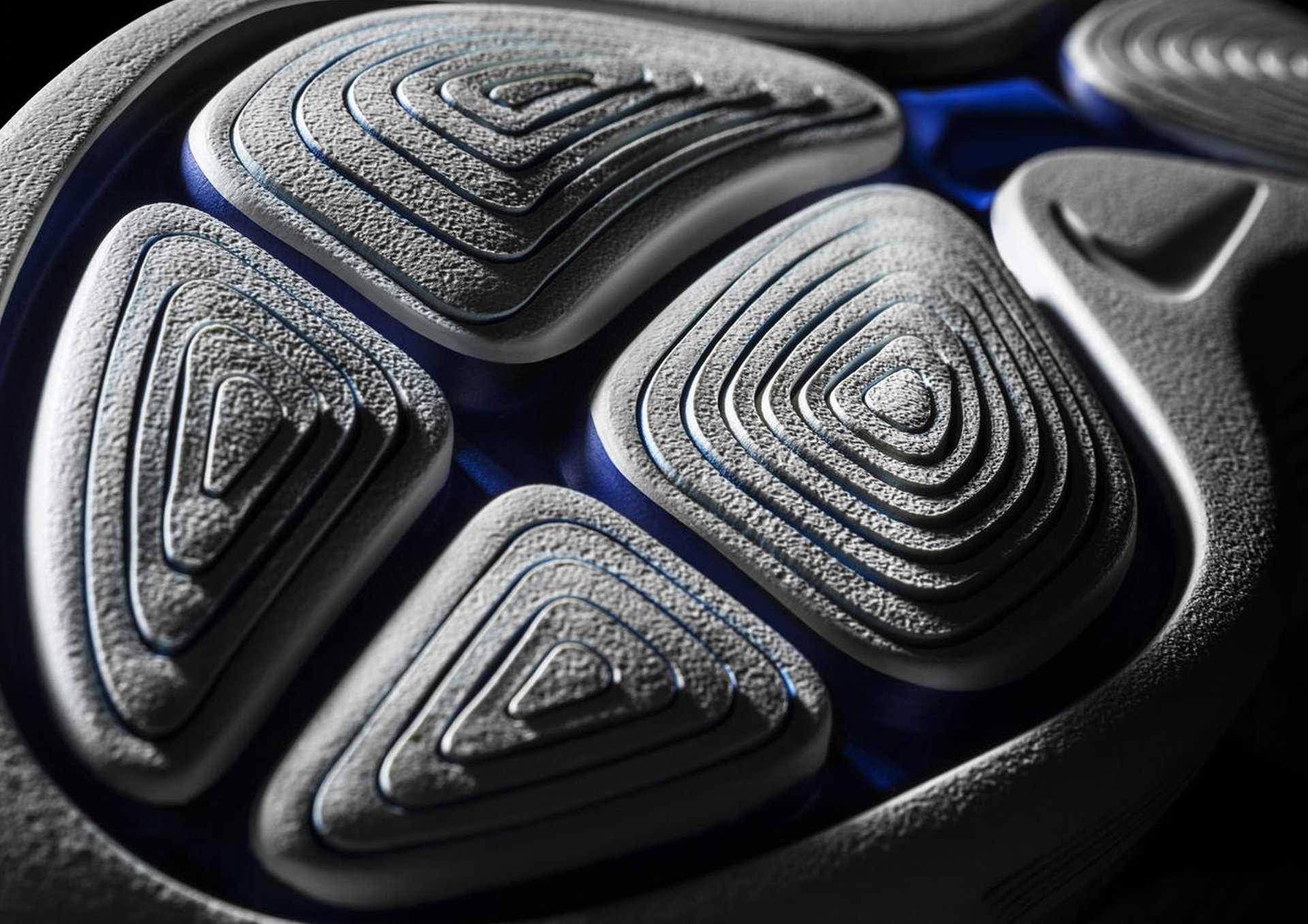 WORDS by Inés calvo rubio
EASY, FAST, NATURAL; the brand new Nike LunarEpic Flyknit have finally landed on Earth! With a ground-breaking mid-rise Flyknit upper and a new stamping system, the LunarEpic Flyknit offers a virtually perfect fitting, an incredible smoothness feeling and an unquestionable superior softness.
More than eighteen months ago, the Nike team started working on it as a "general football boot". Taking as a reference the Nike Magista – the Nike's creative playmaking boot which combines revolutionary 3-D texture, a lockdown fit and a 360º rotational traction pattern – Nike's running designers undertook the creation and development of a new running shoe that provided the same feeling of "feet, ankle and calf being a whole", "an emphasized natural movement" and, especially, the characteristic "smoothness feeling". They also considered the primary key needs of every runner: adaptability, sensation and strength.  They started by tailoring a one-piece Nike Flyknit's instep, light and breathable, designing different densities directly on the woven that is to say, offering the perfect support: a comfortable grip in the instep, heel and forefoot. Meanwhile, the already mentioned mid-rise upper was added to facilitate the sealing, both sensory and physically, and Nike Flywire filaments were woven to provide an added dynamic and supportive fit. In addition, this near-seamless, one-piece construction has the unique special feature of being woven more openly in specific areas where foot and ankle need greater stretch and breathability as well as tighter in areas that demand more strength and support. Genius!
For the midsole, the designers used a new double-injection technology. They fused two types of foam (using heat instead of glue) in a single piece that still includes the traditional Lunarlon shape, including IU foam and a cushioned central IP area.  Laser cuts in both midsole's sides, facilitate the aimed cushioning and smoothness sensation.
Finally, a non-rubber outsole with embossed geometric "pistons" made by a laser, inspired in the foot's pressure areas, was born. Made from Lunarlon foam, every piston moves individually, allowing a firm grip and providing an incredible experience. By maximizing cushioning and traction, the sole facilitates the perfect transition between heel and toes, apart from an incomparable sense of propulsion and energy. All these extraordinary components, create an unprecedented running shoe which perfectly adapts to the movement of our bodies, providing a superior smoothness and softness feeling as never seen before. Extraordinarily versatile, they are perfect for runners facing long-distance, progressive or recovery training; in brief, they are perfect for you!
Experts such as David Willey, editor-in-chief of "Runner's World", consider that they are "one of the most worthy and innovative shoes [he has] worn in a long, long time". A true innovation based on the Flyknit upper "which extends and contracts as you need it to and which even counts on a specific designed area for the ankle bones". The idea of the Nike LunarEpic Flyknit having what Nike calls the "vanishing fit": the ultimate merging feeling between your feet and the ground that creates the unique sensation of the shoe actually moving with you, through your strive.
We, the archive magazine, have travelled to one of the selected Nike stores in which the LunarEpic Flyknit are now on sale just to try them on and share with you our personal thoughts. As I have been running for eight years now, I have come to realise what are the main or basic problems runners may face with their running shoes: cushioning, grip and comfort underfoot (that is to say, citing Nike experts, "strength", "adaptability" and "sensation"). Cushioning is, in my opinion, essential in a running shoe: it not only keeps your muscular endurance and bone strength but also propels your track. In this sense, the cushioning of the LunarEpic Flyknit is something completely new: the fine cuts made on the outsole, precise depths and widths in concentric circles around what we can call "the hills" of the sole. Each one of those circles is absolutely free to operate independently, engaging only after the smaller one inside of it compresses. That harmonious transition gives you an incredible feeling of a second-skin covering your feet and cushioning the impact of your track on the ground. Grip, elementary to avoid any kind of injury and simply basic in terms of comfort. I would say that the Flyknit technology is the best I've ever tried when it comes to consider adaptability and flexibility in a running shoe. Allowing every centimetre of the upper LunarEpic mid-sole to be customized in terms of its stretch, thickness and breathability, it literally left me speechless. As easy, smooth and light as a tight sock, the LunarEpic Flyknit will astonish both you and your feet—Something that is inner related with the last point: Smoothness, the "tipping point" of the LunarEpic Flyknit. From the moment you put them on, you become aware that all that is being said about them is true "totally different from all running shoes I've ever run with"—Evan Jager, current North American record holder in the 300m steeplechase; "they are going to change the rules of the game"—Sonya Richards-Ross, Olympic gold in the 400m relay; "it is like defying the law of gravity, hardly touching the ground"—Kirani James, reigning Olympic champion of the 400m. Or, simply, "running will never feel the same" as Nike wanted them to be known as.
To me? An epic discovery. Just counting the days until I can finally get mine and run forever!
(1) Nike Flyknit technology was inspired by feedback from runners craving a shoe with the snug (and virtually unnoticed) fit of a sock. Nike embarked on a four-year mission with teams of programmers, engineers and designers to create the technology needed to make the knit upper with static properties for structure and durability. Then the precise placement of support, flexibility and breathability—all in one layer—was refined. The result is a featherweight, form-fitting and virtually seamless upper.
<Back