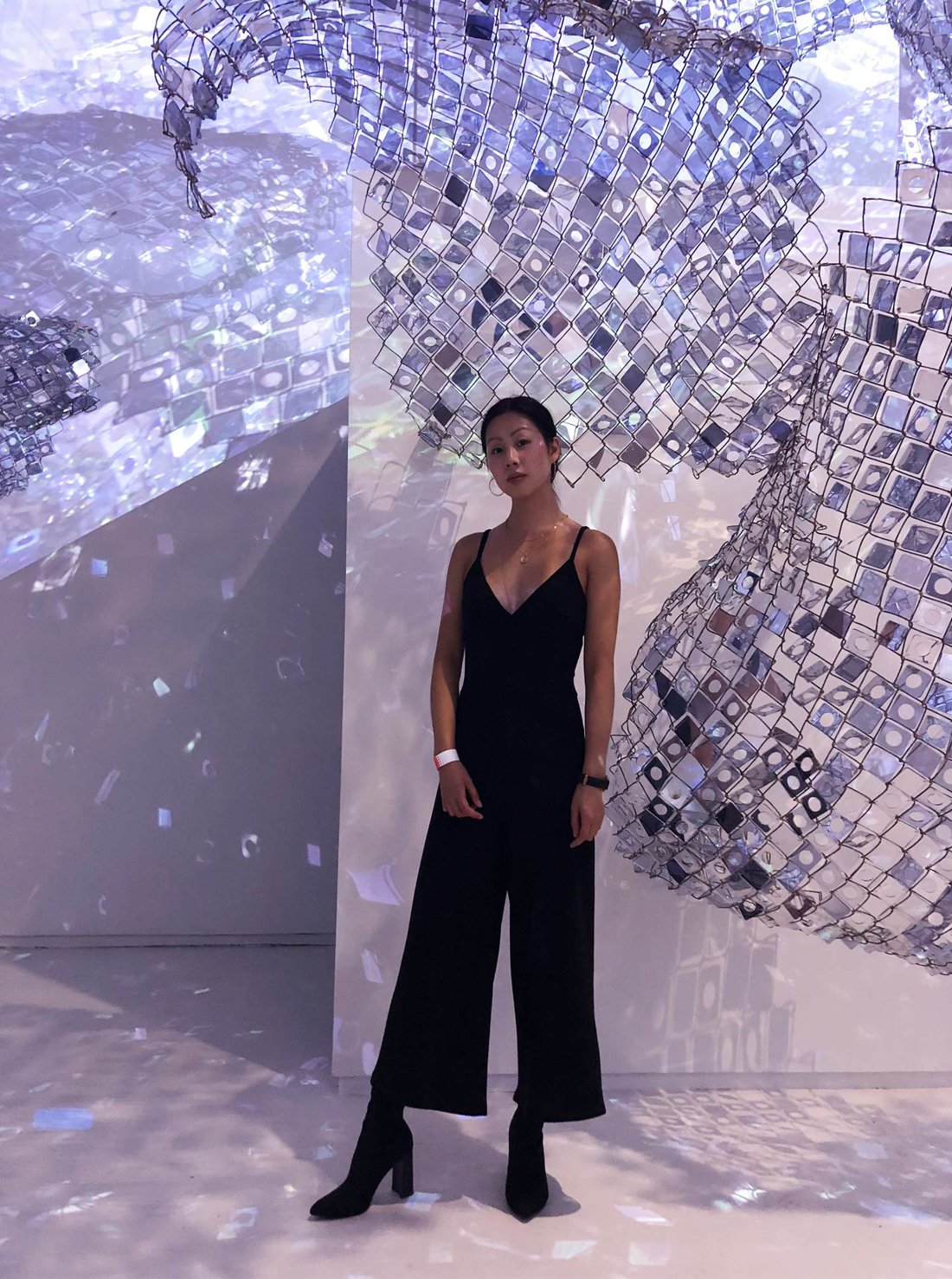 Find out more about activewear in this interview with Lisa To – a Dutch sportswear designer based in San Francisco.
THE ARCHIVE: What inspired you to study fashion design?
LISA: During high school I started to customize my own clothes and shoes, and selling them to my friends and people in school. It was so refreshing for me to be able to create something that I couldn't find in store or existing, but I never considered it to be an actual career until I studied Communication after high school, but soon realized it wasn't something I saw myself doing long term. Then I decided to pursue a career in fashion design.
TA: Could you share the steps you took to get to where you are now?
L: After I quit my Communication studies, I took sewing classes and evening classes at the Willem de Kooning Academy. After a year I applied and got accepted at WdKA. I didn't developed my big interest in sportswear until after I interned at Alexander Wang in NYC in my third year. This has been an amazing experience for me and has set a path to where I am now. After graduating from WdKA, I wasn't able to find a job in design right away. I did a summer program at the Donghua Fashion Institute in Shanghai and when I came back I started working for Adidas Originals as a Visual Merchandiser. Then I started working for a Jogha, a Rotterdam local sportswear brand, but it wasn't long after that until I got the opportunity to work for Dobotex – PUMA SE Group, where I was responsible for designing Men's Bodywear for PUMA, Levi's and HEAD. I worked there for 2 years and eventually left because I got married and moved to the States in 2018. I had a gap year during this time because I was still in the process of getting my green card in order for me to be able to work. Luckily the process didn't take longer than a year and by the end of 2018 I landed a new position as an Associate Sportswear designer for The North Face.
TA: How was working for such important brands of the fashion industry?
L: I am so grateful for all the opportunities I got in my career. All my experiences (from more high end fashion at AW, visual merchandising at Adidas, or working at a small start-up, and baselayers at PUMA, Levi's & HEAD) has taught me all different skills that are so valuable! Every opportunity has really shaped me into where I am now.
"Sustainability has been a major factor the past couple of years and this will only become more and more important!"
TA: What is the craziest memory you have from your work experience so far?
L: There hasn't been one significant moment that was the craziest. But there is definitely a difference between the Dutch and American workplace.
TA: You specialised in a more technological field of fashion design, what is it about activewear that caught your eye? What is activewear to you?
L: I developed my interest in sportswear in my final year of college and devoted my graduation collection on Men's Sportswear as the fabrics in this collection were telling the concept story. There is so much more to design when it becomes functional and every details, fabric, trim can tell or support the concept. What attracts me most about Sportswear is how we can use design to solve certain problems/restrictions.
TA: What inspires you when creating your designs?
L: Anything can inspire me. But it usually starts with a problem, or something you feel is missing in a current/existing product that you wish you could change.
TA: Could you walk us through your creative process?
L: For my previous personal collections, I always start with a concept, a story that I want to built on. After that I'm creating moodboards to express that concept in a visual way. And then the fabric and trim choices are supposed to follow the creative direction to help built that concept. Throughout the whole process there will always be tons of changes made along the way to ultimately create the best product. So in the end I need to take a step back and look at the collection as a whole and see if that reflects the story you want to tell.
TA: What is technology to you?
L: This is such a broad term. Technology to me is innovation. In fabrics, trims etc. It should be something that pushes the design forward by adding a simple but significant trim to a garment, or using a fabric that is lasercut, moisture wicking, abrasion resistant etc.
TA: How do you see the future of fashion?
L: Sustainability has been a major factor the past couple of years and this will only become more and more important!
TA: You studied in Rotterdam and lived in different cities along your career, do you see any major differences in how each place relates and interacts with fashion?
L: Yes! Every city has it's own vibe, the people are different, dress differently and that ultimately inspires people in different ways. Rotterdam is such a fast growing and vibrant city, and is definitely more focused on design/art in general, architecture. New York is definitely more fashion forward and more unique, a melting pot of high end fashion mixed with streetwear. Then in San Francisco I find the approach to design is more about functionality and problem solving. Almost more function over fashion, which is really refreshing!
TA: What can you tell us about your current projects?
L: I currently work at The North Face on the Sportswear Performance team and we are finishing up the collection for Fall 20!
TA: Anything else you would like to share with us?
L: Thank you for reading this interview! I never thought I would be where I am now, but once a dream has been planted in your heart, you gotta go for it. Always keep evolving yourself en learn as much as you can to grow!
< Back