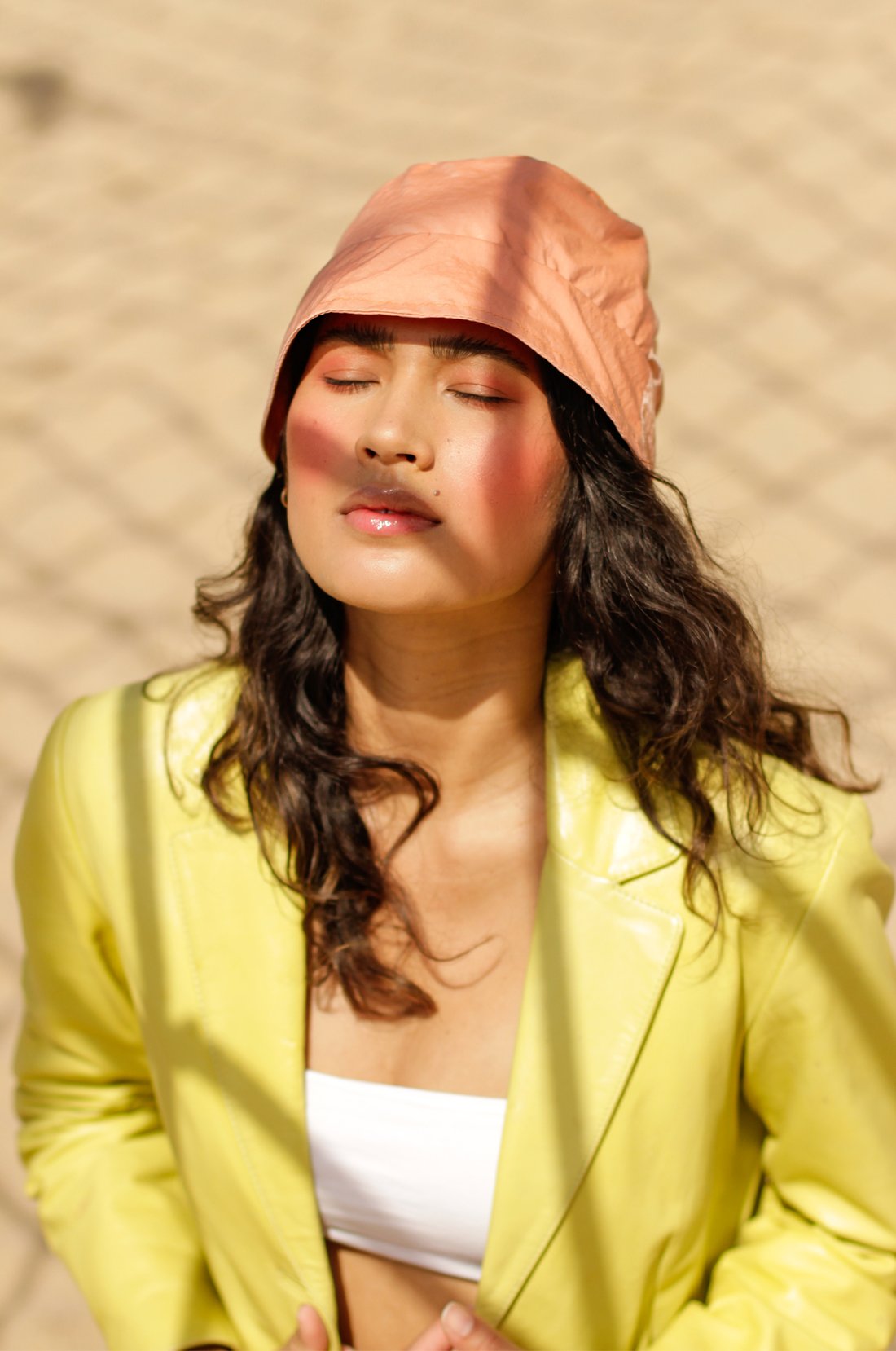 Innovative.

Functional.

Urban.
Meet headwear designer Lara Haamers in today's interview.
THE ARCHIVE: When did you first start thinking about a career in design?
LARA: As long as I can remember, my mom was always making clothing for me, my brother, and herself, which I think could have affected my affinity for design. As a kid I preferred to do creative things like drawing, collaging or making random items. When we had to decide which path we wanted to take during high school, it was crystal clear for me what I wanted to do. At home we were always encouraged to do something that made us happy. So I made sure I followed all the classes that I needed to get into a fashion school.
TA: Can you tell us about the steps you took to get where you are now?
L: I studied fashion design at Willem de Kooning Academy in Rotterdam, the Netherlands, did an internship for J.W.Anderson in London and tried to find a job in design in the Netherlands. This took longer than I expected and I became a visual merchandiser. I decided to keep designing besides this job and grew into the idea of making headwear. I've always been quite a collector of headwear myself and feel that there's some headwear missing in the market. The existing headwear brands offer some nice designs but are quite limited in options, shapes and colors. There is a need for more innovative and interesting designs in headwear since more and more people are wearing hats aesthetically instead of purely functionally.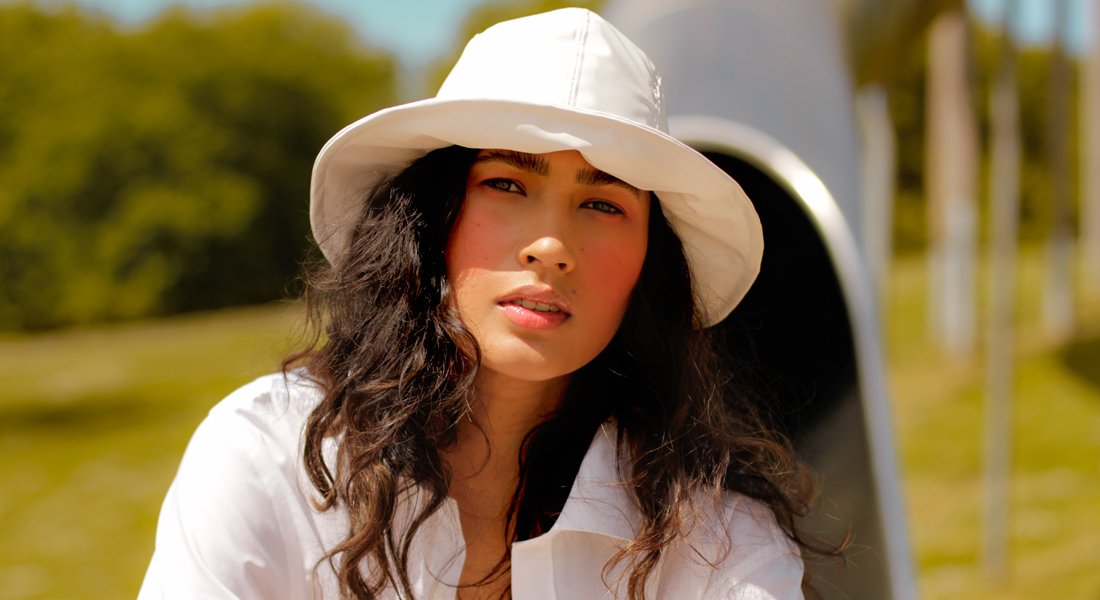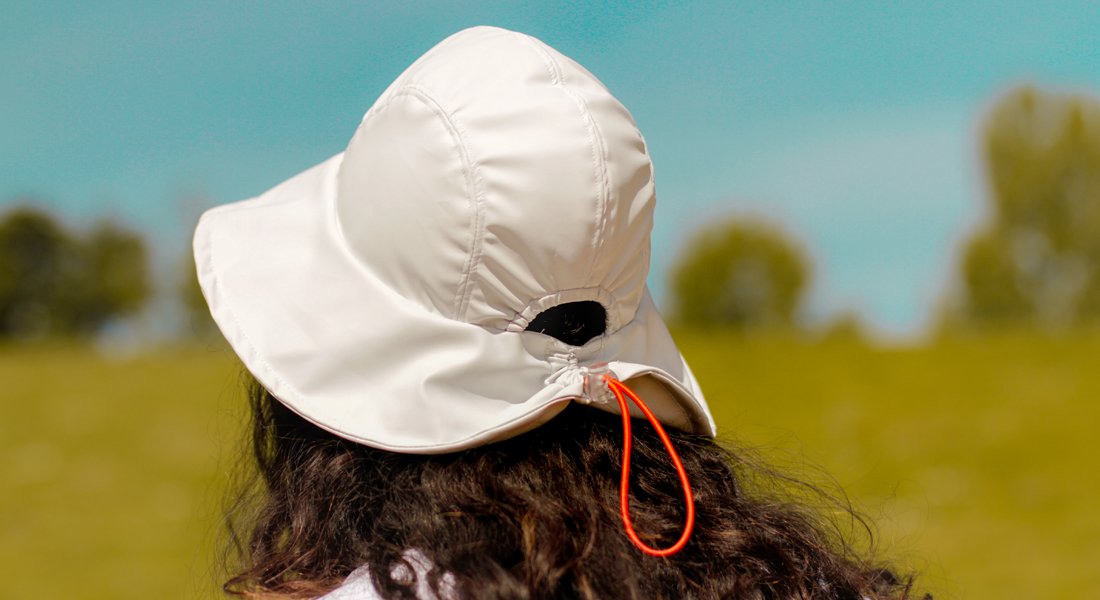 "I want my headwear to be something special and not tied to a specific season or trend, and make people want to keep them forever.
Slow fashion is the future."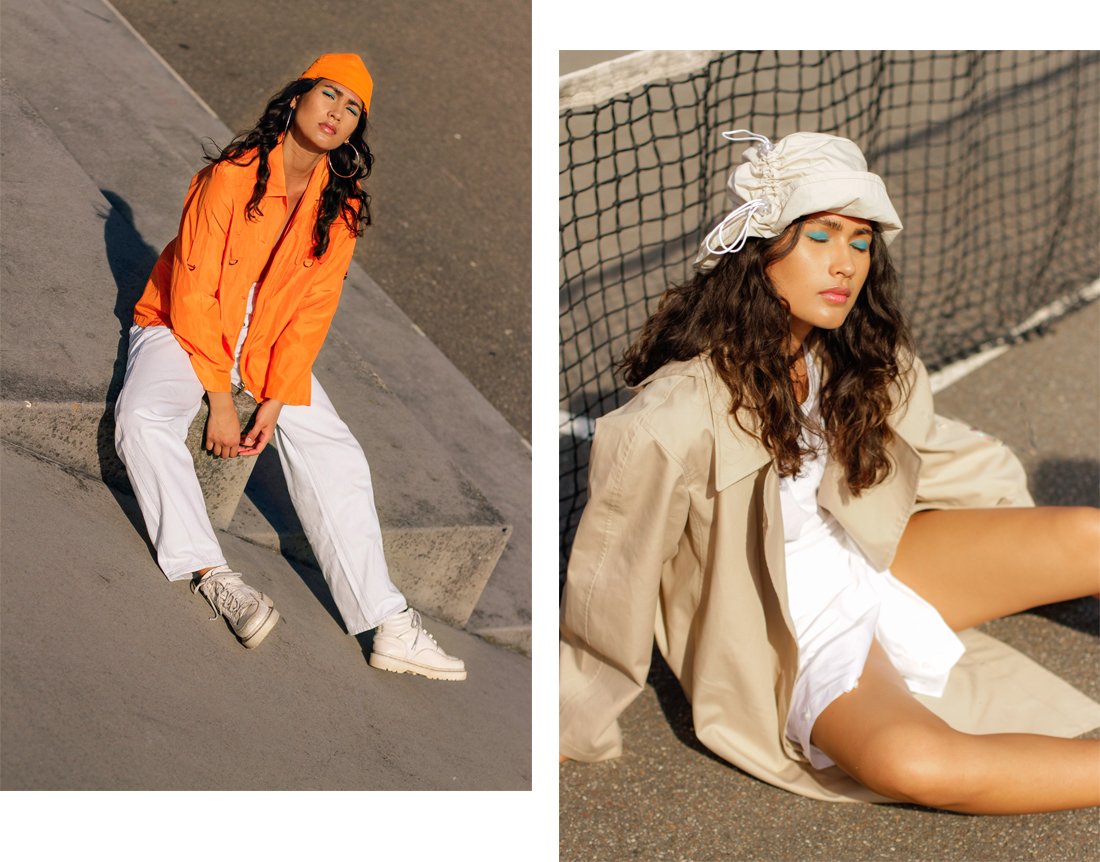 TA: Do you remember the first hat you ever designed? How old where you and what did it look like?
L: When I started designing clothes I was more interested in womenswear. I made some kind of headwear in 2011. It was a huge oversized hood, that had a more conceptual meaning than anything else. It had different layers of fabric that meant something different. During my studies I went more and more into the direction of functional designs. I wanted to design items with multiple options and transformable elements. Headwear kind of slipped into these designs. I made a transformable cycling coat with sleeves that could transform into a backpack and a hood that could be clipped on and off. I also started making basic bucket hats to wear myself.
TA: What does a hat represent to you?
L: A hat can have a functional purpose like protect you from the rain, the cold , etc. But it can also complete your look and add meaning to your identity. A hat can add color to your outfit, make it more sophisticated, urban, casual or whatever you are going for, it can make you more or less visible or cover up a bad hair day. I wear hats almost daily, for a combination of these reasons.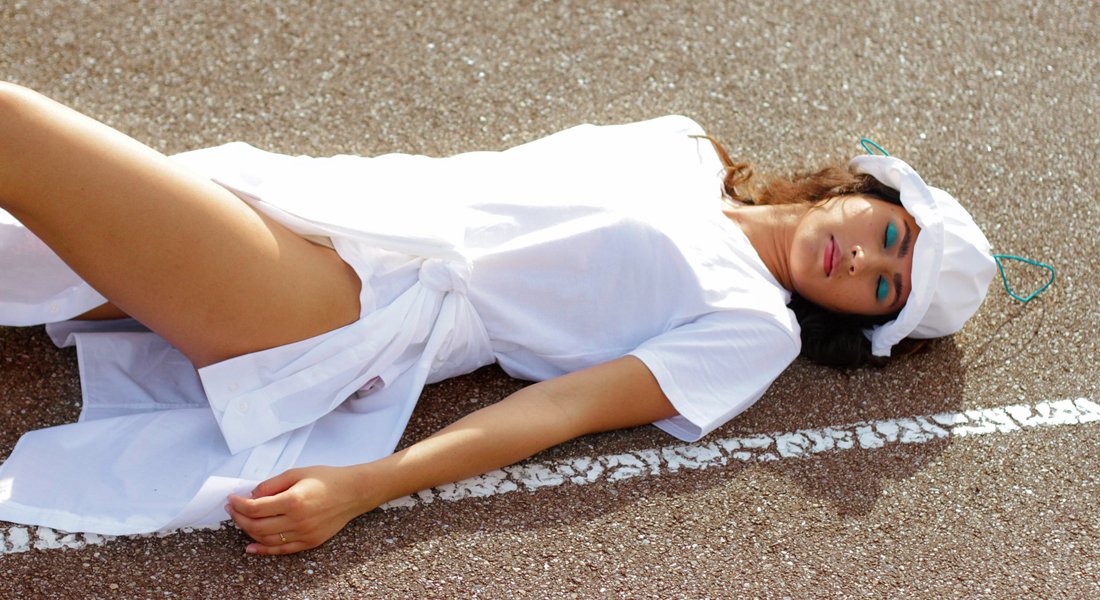 TA: What materials to you tend to use for your designs?
L: For the upcoming season, I'm using very thin, soft fabrics like cotton and poplin, some paper-like fabrics which will give a nice wrinkled look when gathered with elastics; also double layered fabrics, with for example a water resistant layer on top and a woven layer on the other side.
I used a lot of fleece for the last fall/winter collection. In general I like to use fabrics with a bit of stretch, fabrics that are comfortable to wear for the concerned season, and provide protection against those weather circumstances.
TA: What inspires you?
L: I get my inspiration from a wide variety of mediums like art, architecture, interior, other designers and collections from the past, stereotypes in society, sports, and so on.
TA: Who would you love to collaborate with someday? Why?
L: I really admire Nasir Mazhar. Their collections are a dream to me. Their silhouettes and fabric use are amazing and I could see my headwear completing the looks perfectly.
Other designers that inspire me and that I would love to collaborate with are Sportmax, Jill Sander, Sies Marjan, Charlotte Knowles and Cottweiler.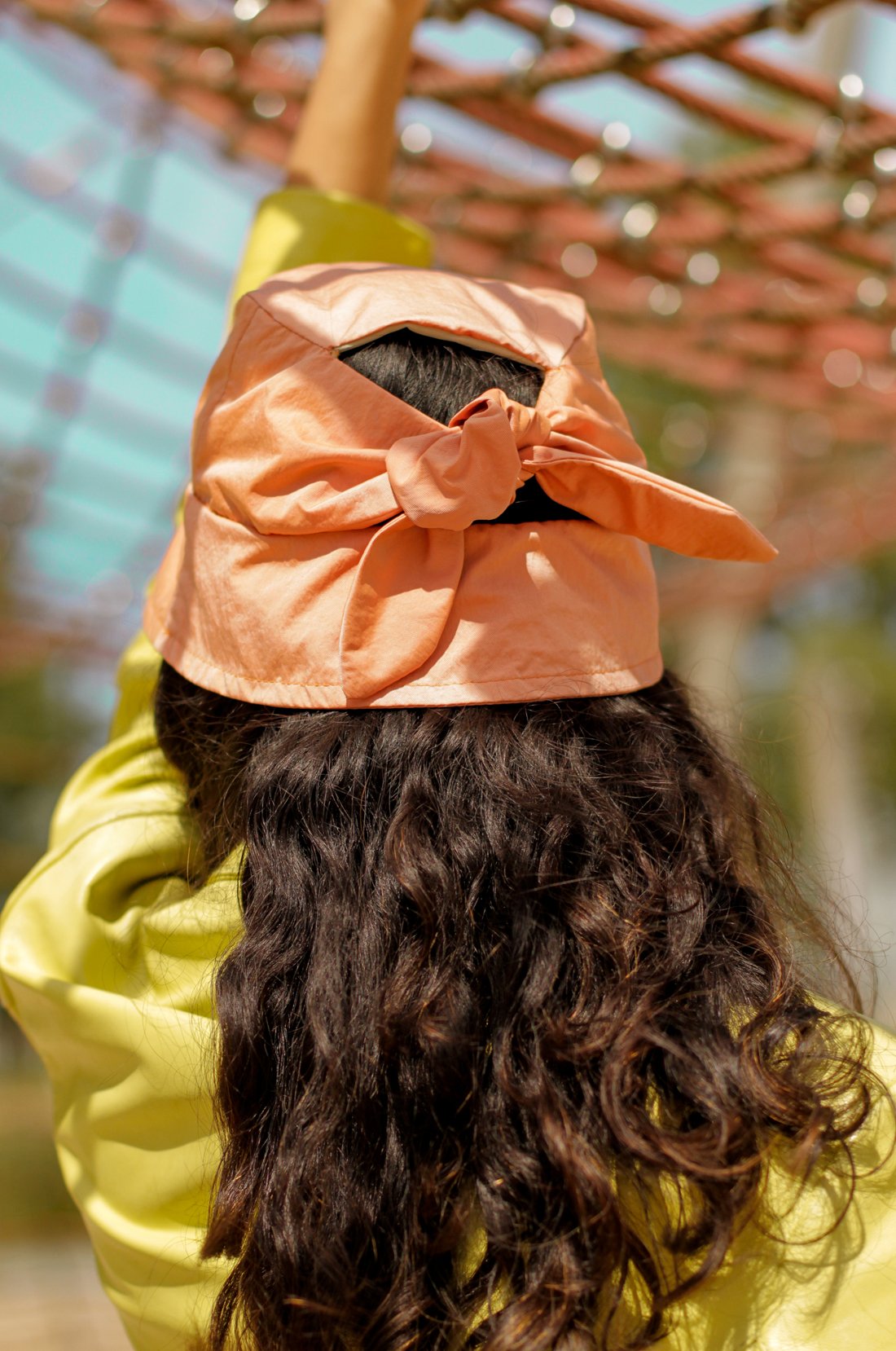 TA: Who would you love to see wearing your hats? Why?
L: Honestly, I'm happy seeing anyone wearing my hats. I love it when people have their very specific own style and if they can incorporate my hats in their style and make it their own, then that would be a very nice thing for me to see. I do want my headwear to be something special and not tied to a specific season or trend, and make people want to keep them forever. Slow fashion is the future.
TA: What are you up to next? Can you tell us something about your upcoming collection?
L: The latest collection was just launched this May. With a lot of new designs which are inspired by different fabric manipulations such as gathering, pleating, tying and knotting fabric.
I'm aiming for a visually exciting detail in each hat. The hats will have a functional purpose, some of them through a transformable element, others because of the wind/water resistant fabrics that they are made of.
All the fabrics were bought at Moods and Fabscrap, New York. They are all beautiful and high quality fabrics for spring/summer. Moods is a very well known fabric store located in the fashion district of Manhattan. And Fabscrap is an organization located in Brooklyn, which collects fabrics from previous collections of NY designers, that won't be used anymore. So these are left over rolls, or pieces that normally would be thrown away, but are now recycled. I try to do my part for the environment as a designer and be more conscious and sustainable.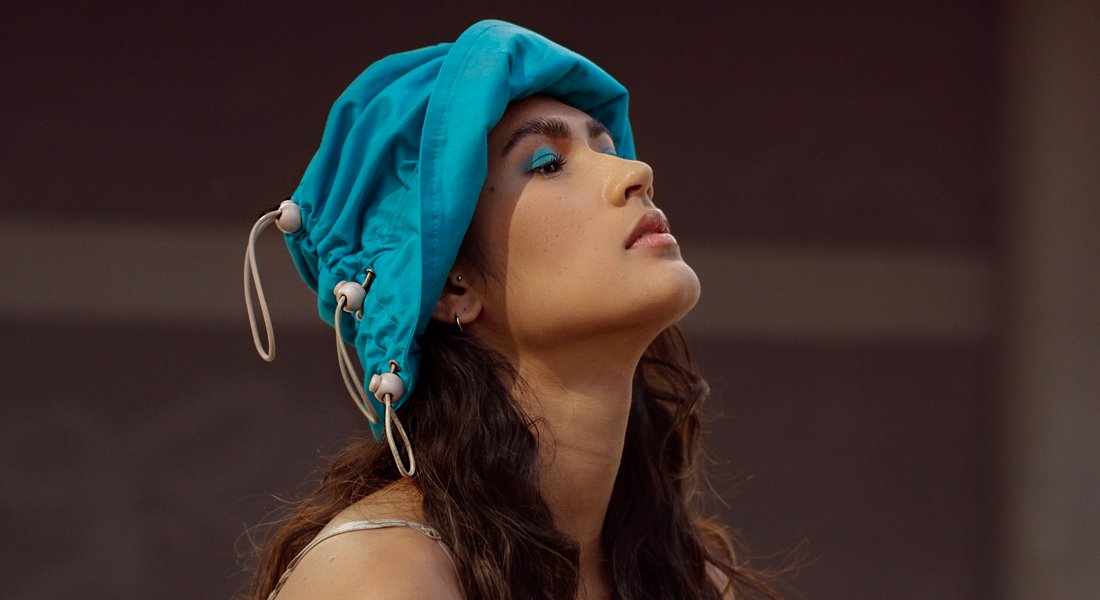 < Back