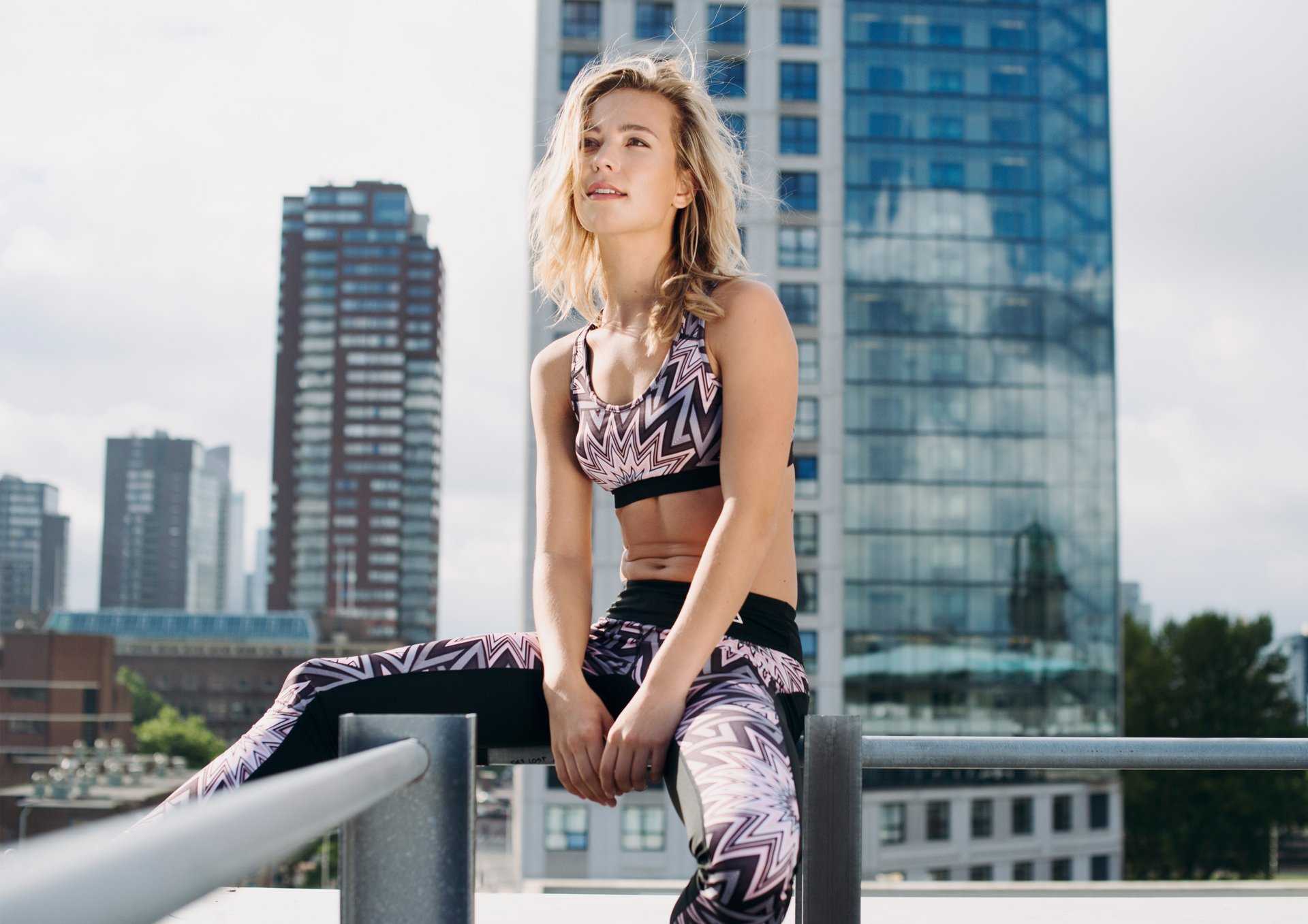 AN INTERVIEW WITH DESIGNER KIM VAN KLAVEREN
THE ARCHIVE: When was the first time you thought about becoming a fashion designer and what was the moment that triggered it?
KIM: I've been interested in fashion for as long as I can remember, when I was little I used to make dresses for my barbies. When I was 12 years old I knew for sure that I wanted to become a fashion designer and I started taking sewing lessons twice a week. After high school I went to Willem de Kooning Academy to learn about design.
TA: When did you first start designing activewear?
K: I didn't have a lot of experience with sportswear before I started working at Jogha, but it was still the perfect match. Because Jogha is not your typical sportswear brand, we work with the latest trends and try to mix fashion with sport. I was able to learn everything there is to know about sportswear within the company, this was a very special opportunity.
TA: What is the story behind Jogha?
K: Jogha was founded by Aranka van der Voorden 3 years ago, because she wanted to create sportswear that did not make you feel like you are wearing a uniform. By working with feminine prints she created a collection that is special and perfectly fits the female body.
TA: What is sustainability to you?
K: I think that in the fashion industry you can never be totally sustainable, but you should always try to pressure the environment as little as possible. At Jogha we are always looking for ways to be more sustainable, for instance we are working with a special dry dye technique that doesn't pollute the water. Besides this, we create clothing that has a high quality, this way you don't have to trow away your clothes so quickly if there is a hole in them. Because of the great fit of the clothes we see that people truly do wear our clothes for several years, lots of women still wear items from our first collection.
TA: What is creativity to you?
K: Creativity to me is the freedom of exploring areas that are new and sometimes even scary. You will not always get the best results at once, but by doing some research and experimenting a lot you will, in the end, get the most unique products. The journey towards a design is just as important as the final results.
TA: Where do you find your inspiration?
K: I often look around pinterest, but in the end my inspiration comes from the women I meet and the world surrounding me. A night out or a citytrip gives me so much more inspiration and ideas than looking at what other people are doing.
TA: Does sport play an important role in your life? What is sports to you?
K: Sport has always been a great deal in my life, when I was younger I used to do ballet and later on korfball (this a typical Dutch sport, looks like basketball). Because of an injury I quit korfball and discovered the gym where I always find a lot of inspirational women! To me sport is a way to connect, meet new people and most of all just having fun. This is also why I do sports whenever I want to go, not because I have to. Sometimes this is 3-4 times a week, but I can just as easily skip a week or two.
TA: What is your favorite time of the day and why?
K: My favorite time is actually the night, I love how the city can be vibrant at night and when I drive back home to the town I live in everything is calm and quiet. This contrast is something that inspires me. Also, most of my ideas come to me at night, when my mind is calm.
TA: Where do you see yourself in 5 years?
K: My dream is to have my own label or boutique, but until then I'm happy designing for Jogha and getting the chance to learn every day. Right now we are working hard on making Jogha a big company that will be sold all over the world and in 5 years this should be a reality.
<Back