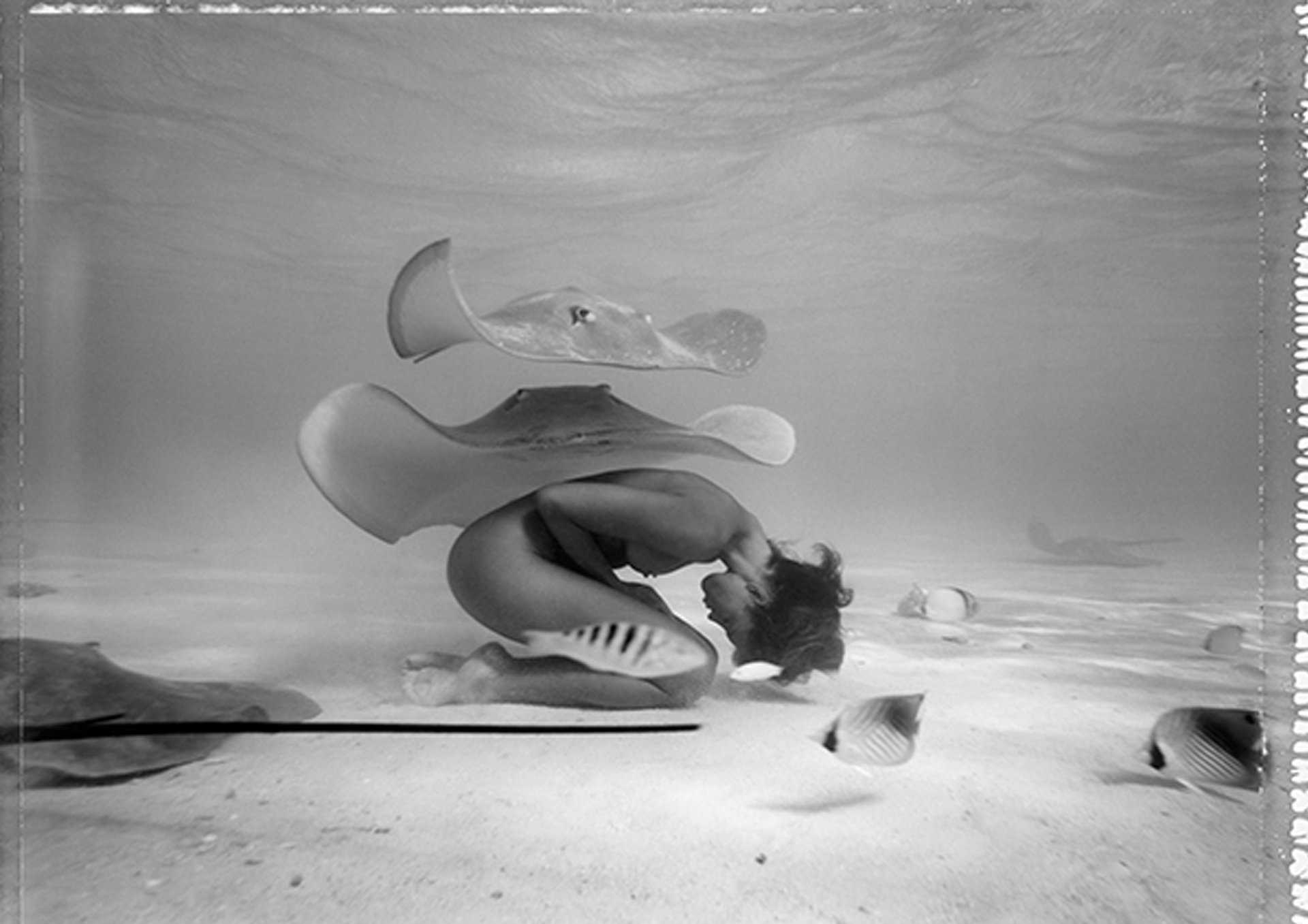 Meet the fantastic duo behind these shots
THE ARCHIVE: When did you take your first picture and what did it look like?
IAN; Erick and I were in Mauritius at the time and just merely 15 and we got a Minolta weathermatic for our birthday. We were facinated with Jack Cousteau, the french explorer, and so we sout out to take some underwater potos. Our first shot was quite average looking back at it but at the time we thought it was gold! It was the photo of two angel fish passing by next to a coral.
TA: When did you start creating images together?
IAN: It is not until when we came to Australia that after university Erick stated Photography around 1991 then I joined him part time 6 months later. We were first taking photos in surfing and windsurfing but then started to do more lifestyle photographs and then Black & White fine art.
TA: Which one of your photographs do you think describes you two the best and why?
IAN: I think a lot of people know us from the image "cocoon" from the underwater polaroid work we've done but I think "waiting in silence" is probably describes best. It has nudity (each time I mention that we are going to do a personal Project, everybody seems to be expecting nudes) and it has a sense of space to it.
TA: How would you describe your work?
IAN: Erick and I are always highly critical of our work so I don't want to give any adjctives but maybe But I guess Fine art but borderline contemporary as every images from our personal projects have meanings to them.
TA: Do you have a favorite place to shoot? If yes, why is it your favorite place?
IAN: Yes we like the ocean but again who knows whats around the corner!
TA: Analogue or Digital, do you like to mix and match or do you rather stick to one technique?
IAN: All of our personal work for fine art, we use multiple analogue cameras, Sometime Hassselblad, sometime linhof, sometime Leica. There is something about film that cannot be beaten! Call me old fashion. When on holidays with my kids, I try to use my pentax 6×7 film camera. I love that camera and although it is cumbersome it takes wonderful images. When we shoot comercial work it is most of the time in digital because of it's easy to use and the client can see the outcome straight away.
<Back