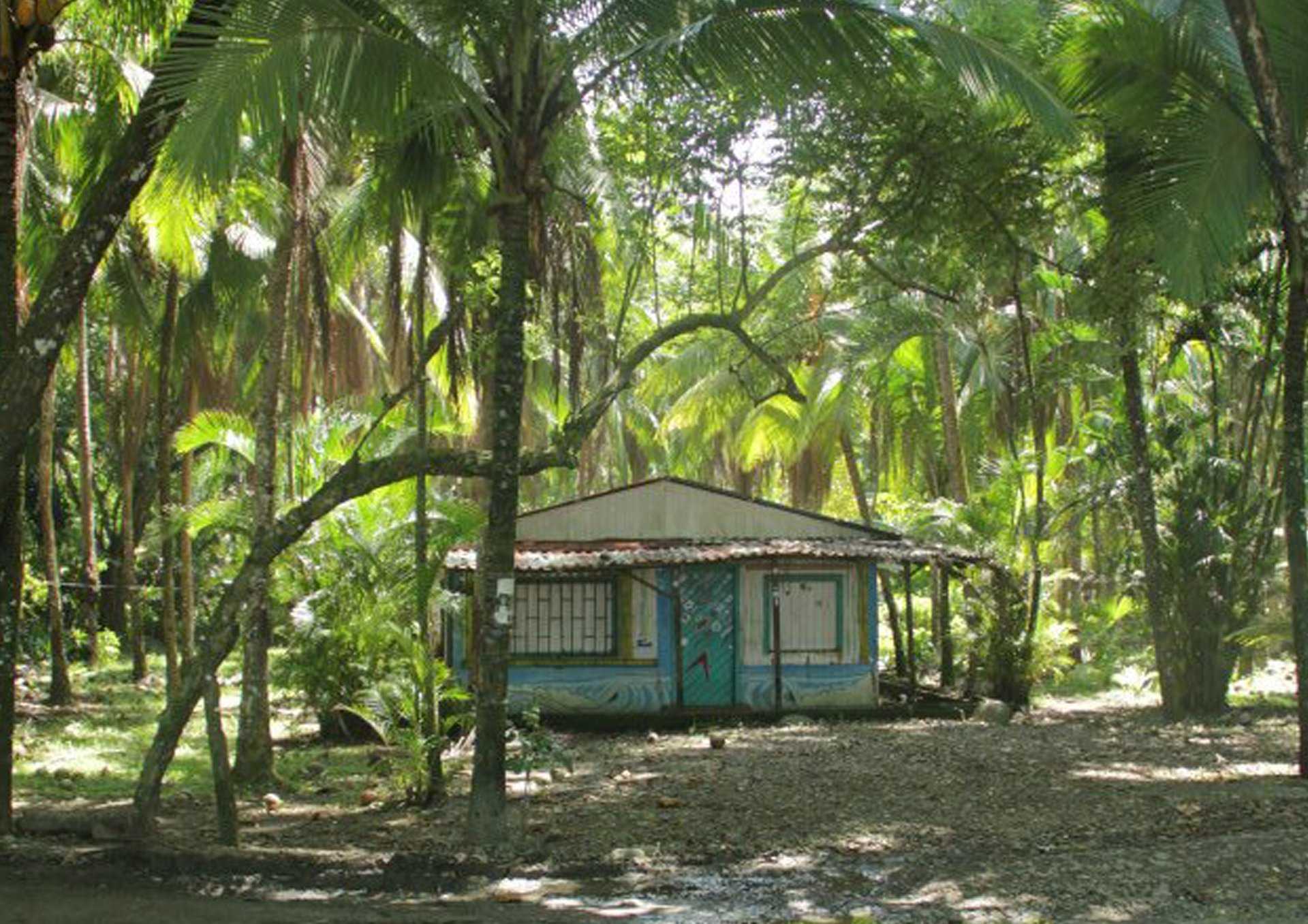 Words and photos by
Ella.
If you are thinking about going abroad to relax and enjoy an easy going life while getting to know a different culture and its wonderful sites, don't look much further, Costa Rica is your place to go.
The moment I set foot out of the airplane, after 11 hours of the most comfortable flight I had ever experienced, I had this unknown yet incredible feeling of being in the place I needed to be. Somehow I felt at home even though I had just left it. And right when I looked up, I could already read those two words which would mark my stay – and probably my way of life from there on: PURA VIDA.
To me, this is just the best way to describe my experience. Everything I did during the week I stayed there was what I would describe as the pure joy of life. A dream life so to speak.
When we arrived, we picked up a rental car and drove to our hotel in the center of San José, where we would stay for just one night. Upon arrival, we decided to celebrate the evening going for drinks and we had the best cocktails while enjoying some nachos and guacamole, and chatting with a lovely waiter who was telling us where to go and what to do around there. Since it was already late and we were pretty exhausted from the trip, we decided to go for a quick walk around the city center before heading back to the hotel and get some rest before hitting the road on the next day.
The city center was magical. It was winter time over there, but everybody was walking around in shorts and dresses full of colors, since the standard temperature is 25ºC all year long. Most of the shops were still open, and the ones that were not had amazing grafitis on their closed doors. If I had to sum up this moment I would just say: colorful and wonderful.
The next day we wanted to go up the mountain and visit the vulcano site Arenal, but sadly the weather was bad so we were not allowed to go all the way up. However, we still managed to drive around and enjoy amazing views. It was so green! We then continued to our next stop on the west coast of the country: Quepos. There we stayed for the rest of the week and it was all you could dream of. We stayed in a caban in the middle of the jungle where sweet monkeys would come visit us and steal our fruit when we were having breakfast. We had the best dinners in a tiny bar in the middle of the town and we shared sunsets from our balcony with a sloth that came by a few days earlier. From there we would go to the beach or explore the mangroves in a small boat. Take walks around Manuel Antonio national park and discover amazing beaches.
I would always walk around with my camera, trying to capture each and every moment, each and every Tico or Tica I met. People were so nice I started talking with everybody in no time – something I don't usually do at home! Everything was so easy going I never thought too much about anything and kept going with the flow.
So if you want to disconect from your daily routine and feel like you were on holidays for a month, just get your ticket now and enjoy pure life!
Discover Costa Rica:
AirBnB – Jungle Villa with ocean views and lovely hosts
Manuel Antonio Park – Discover mesmerizing beaches and meet its nice, funny and misterious fauna
Mangrove Tour – Get in a boat and explore the flora and fauna surrounding you
<Back