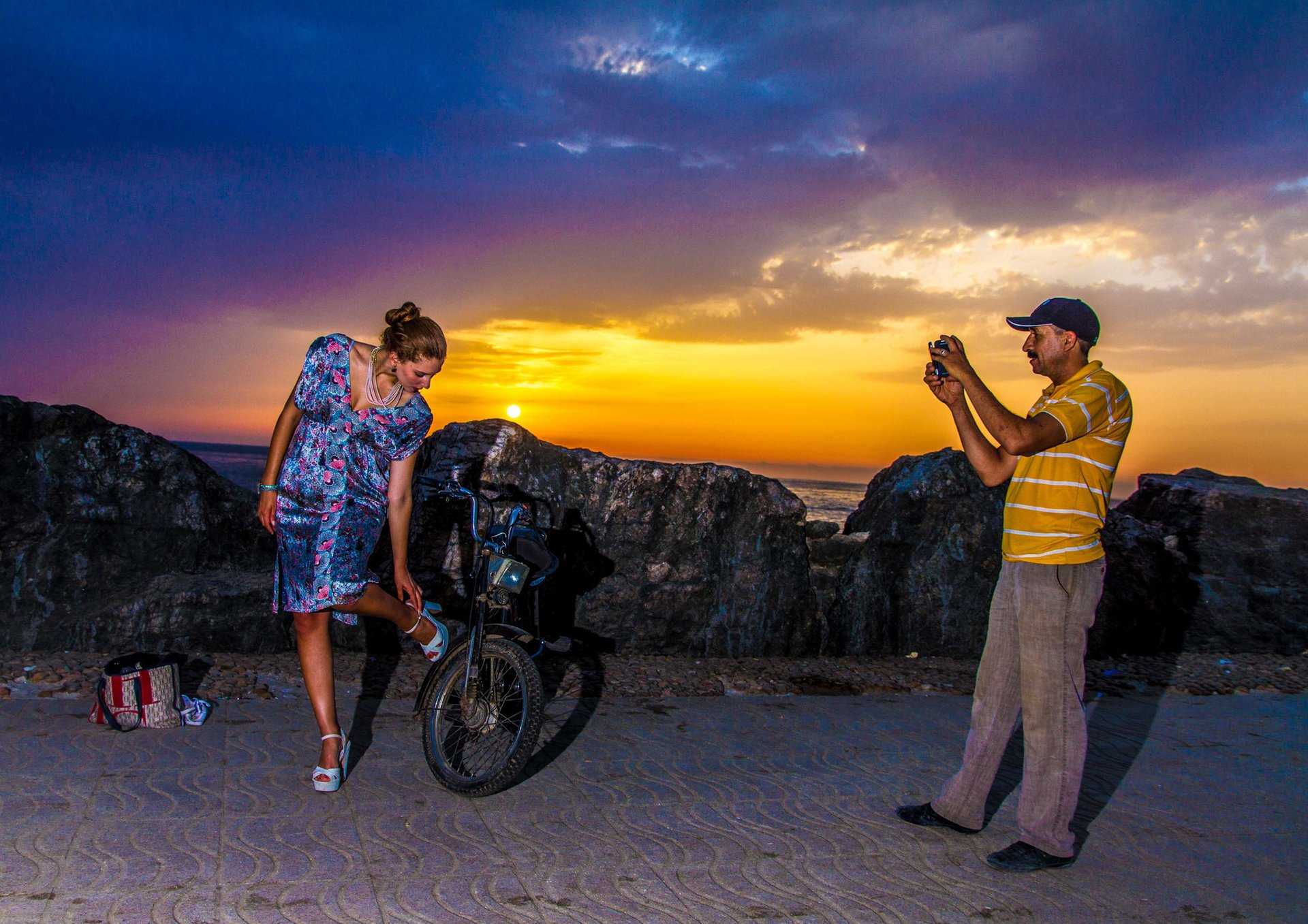 GET TO KNOW THIS OUTSTANDING PHOTOGRAPHER AS HE TELLS US EVERYTHING ABOUT HIS EXPERIENCE AS A MULTICULTURAL ARTIST. ENJOY HIS WORDS AND HIS ART.
THE ARCHIVE: You seem to have a lot of different cultures in you … how would you describe yourself?
CHRISTIAN: I was born in Berlin, Germany with a GermanFrench mother and a Moroccan father. My basic culture and my behaviour, my ethics and morals come from my german education. from my Rudolph Steiner school background.  My courage and enjoyment of life, the easiness and fun comes from Morocco and its sun.  I started my way to Adulthood trough my studies in France, Nantes and Paris. France is for me the prefect base, I feel somewhere in between Germany and Morocco. A friend lately told me that french people are "super latins", they are latins but still organised. (laughs) I think he was quite right.
TA: How do you think this multicultural way of life has reflected in your work?
C: It reflects in every aspect and every gesture. My artistic work is about identity and home. What it means to be home,  your identity is expressed trough your suroundings and gestures. I found to these questions though my own personal experiences in life.
TA: Tell us a bit about yourself, how did you get where you are now?
C: Well it was all destiny, a lot of movement and hard work, and I guess this is only the beginning and the biggest part is still in front of me!
TA: What is your favorite time of day to take pictures? Why?
C: Sunsets, there is so much colour in the sky.  My favorite sunsets the moroccan ones, when I get back from there I always feel like Europe is only grey scales. The colors here are quite faded.
TA: Do you have any idols? Who are they and what do you like about them?
C: I have photography idols, obvisously the work of legends like Avedon, Guy Burdin and Newton, Cartier Bresson. But also contemporary photographers like Glen Lunchford, Mert & Marcus, Mario Testino and Gregory Crewdson, each of them represent a quality that I would like to learn from,  obvisouly I have so many more that I love, like Luis Monteiros' work is really beautiful, I love to look at it!
TA: What do you think about technology?
C: Its part of our life today, and its part of my profession. It is as easy as that.
TA: If you had to make up a new definition of the word creativity what would it be?
C: Responsabilty, after watching a movie about Pete Souza photographing Obama I understand how much photography is a powertool, it is a way to create memories of humanity and also make images that influence this world and its habitants. In my opinion, I am not sure if it is worth to produce an image if it is not going to be looked at… I would ideally like to make work that takes part in society with my next projects.
TA: What is the best advice someone gave you?
C: When I was 16, I met the singer Mika in Morocco, we talked about music and success. He told me that he was obsessed with it and that he never stopped. At the end he taped me on the shoulder and told me: "Man, always follow your dreams" I think that's what I try to do when I remember what I dream of.
TA: What technical advice would you give a new photographer?
C: Shoot, shoot, shoot, assist, shoot, shoot, shoot, retouch, shoot, shoot, shoot. It's really just learning by doing… analysing what your idols do and try to work for them if possible, it makes you learn so much.
TA: Do you shoot in analogue and digital or just one of those? What do you like about each technique?
C: Technique should always just be the way to achieve what you want. So in that way, I dont care about the medium I shoot with as long as it keeps up to my expectations.
TA: Where would you want to work next?
C: Jamaica, it seems rough and beautiful at the same time, and the coulours seem amazing!
<Back