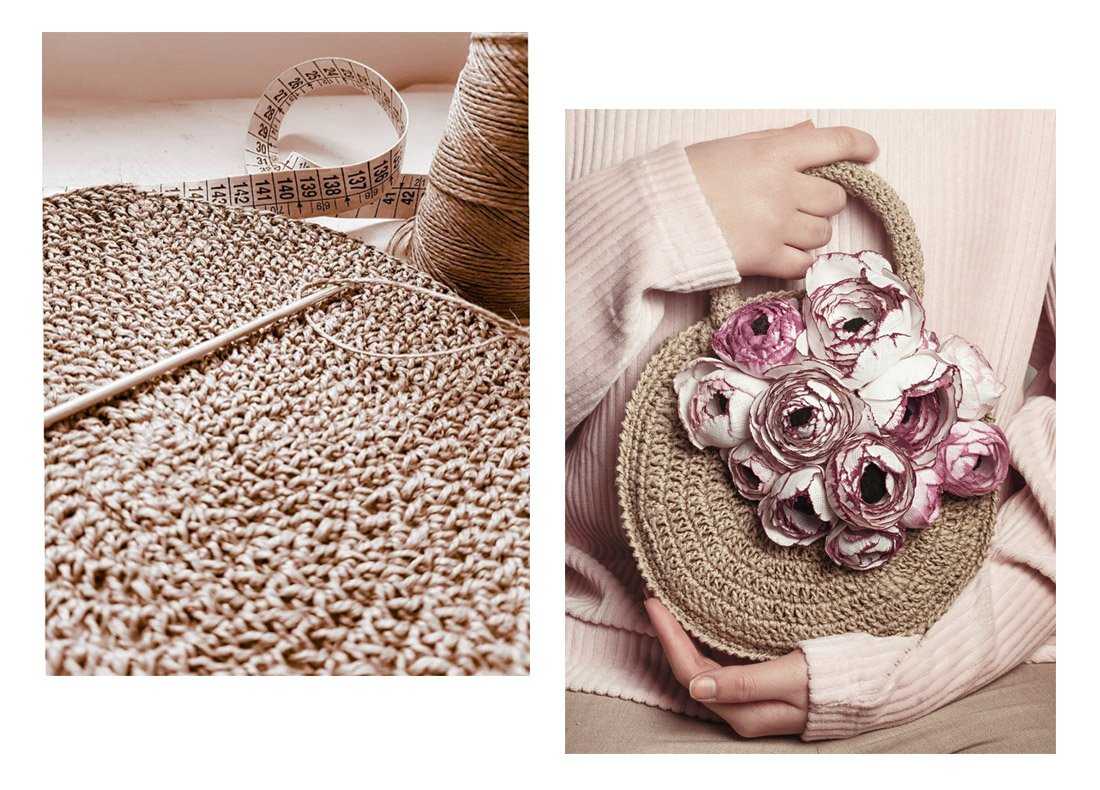 Crafts & Sustainability
Get to know the woman giving coffee bean bags and unused clothes a second chance by creating fabulous luxury bags.
THE ARCHIVE: Tell us a little bit about yourself, who is Ana Cortés?
ANA: Oh, how difficult! I'm not used to talking about myself… I am a simple person, perhaps too much of a dreamer, but this quality has made me fight every day to pursue my longings; today, the most important one: Castellana Lane. I'm from Albacete but I've been living for more than 6 years in La Palma, a peaceful island of the Canary archipelago, where I discovered this kind of hidden vocation and started developing it. I've always loved working with my hands and, moreover, since I was a kid, I've always been passionate about fashion. These two skills joined together with an inspiring nature that surrounds me on a daily basis created Castellana Lane – a reality in which I work with great enthusiasm and perseverance every day.
TA: How is your day-to-day life managing Castellana Lane?
A: Surely like any other entrepreneur who works on what he/she likes. I wake up every day with the certainty that I dedicate my time to what I love the most and that fills me with a lot of energy and enthusiasm. I carry out my designs in a continuous process of trial and error, in order to achieve the highest quality for my final products. I put all my love and enthusiasm into each stitch I make. As I continue to work and observe how my ideas and sketches come to life, they fill me with life and strength to keep going all day, every day.
TA: How did the idea of ​​creating the brand come about?
A: The idea arose unexpectedly between the silences and the solitude of an Island that welcomed me during a change in my lifestyle, very opposite to what I was used to until then. It was perhaps a moment in which I could really hear what my true talents were. Castellana Lane is the result of a failed project, but not a forgotten one. I never thought that the elaboration of an ecological bag made with coffee bags and decorated with flowers that I used to give my clients at the market in which I sold the fruits and vegetables that I used to grow in my ecological garden, would be the seed of what is now Castellana Lane.
TA: To this day, do you still go to this market to sell the crops of your ecological garden?
A: Actually, no. There came a time where I had to choose my brand over going to the market as it would require 100% of my time due to the amount of orders and the time I needed to create new designs. It was a matter of lack of time. The garden required a lot of time too, and a lot of work and love…keeping both jobs was almost impossible. However, the garden served to shape the essence of what is now Castellana Lane, and I will always be grateful for that.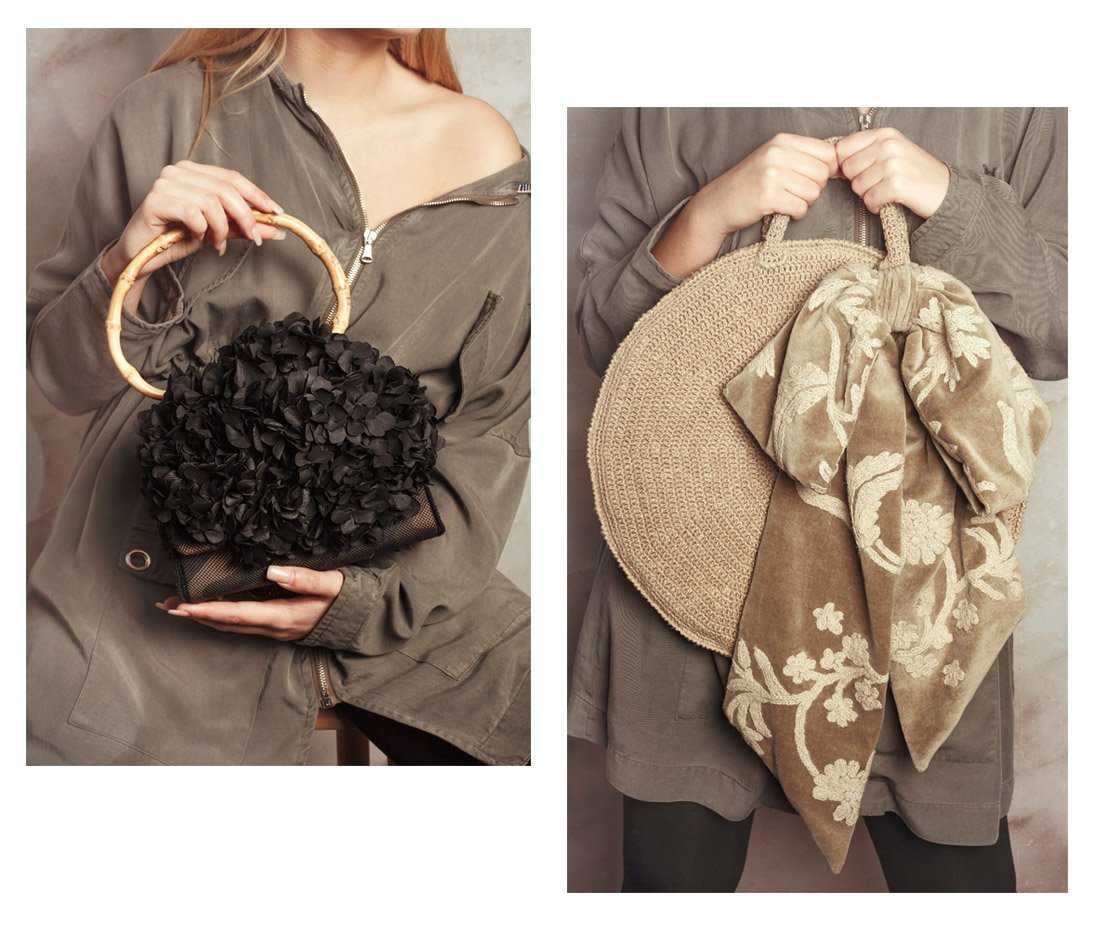 TA: Where do you find inspiration to create your designs?
A: I value craftsmanship very much, that's why my creations are inspired by the artisan work of my grandmother and my mother. With their hands they made art, stitch by stitch they elaborated unique pieces full of love. This, together with my passion for high end fashion, is the perfect combination. Also completed with the inspiring nature of a privileged Island. I live in the perfect setting with a natural surrounding full of contrasts that I try to reflect in each of my creations.
TA: What materials do you tend to use?
A: The materials I use as a base are coffee sacks and hemp thread. They are not the classic materials someone would work with. My idea is to always use recycled products and give them a new life. I use natural fabrics and I try to recover those dresses in disuse and turn them into flowers or decoration for my bags and purses. I also use the leather of jackets that are no longer used and that can be the perfect complement to create details for my designs. It is necessary to create awareness and I try to reflect it with my work.
TA: What is eco-design to you?
A: It is the kind of creation that respects the environment. Giving a second chance to many materials that are in disuse and end up in the trash. We can give them a new life and create a product where beauty and quality can go hand in hand with ecology and sustainability.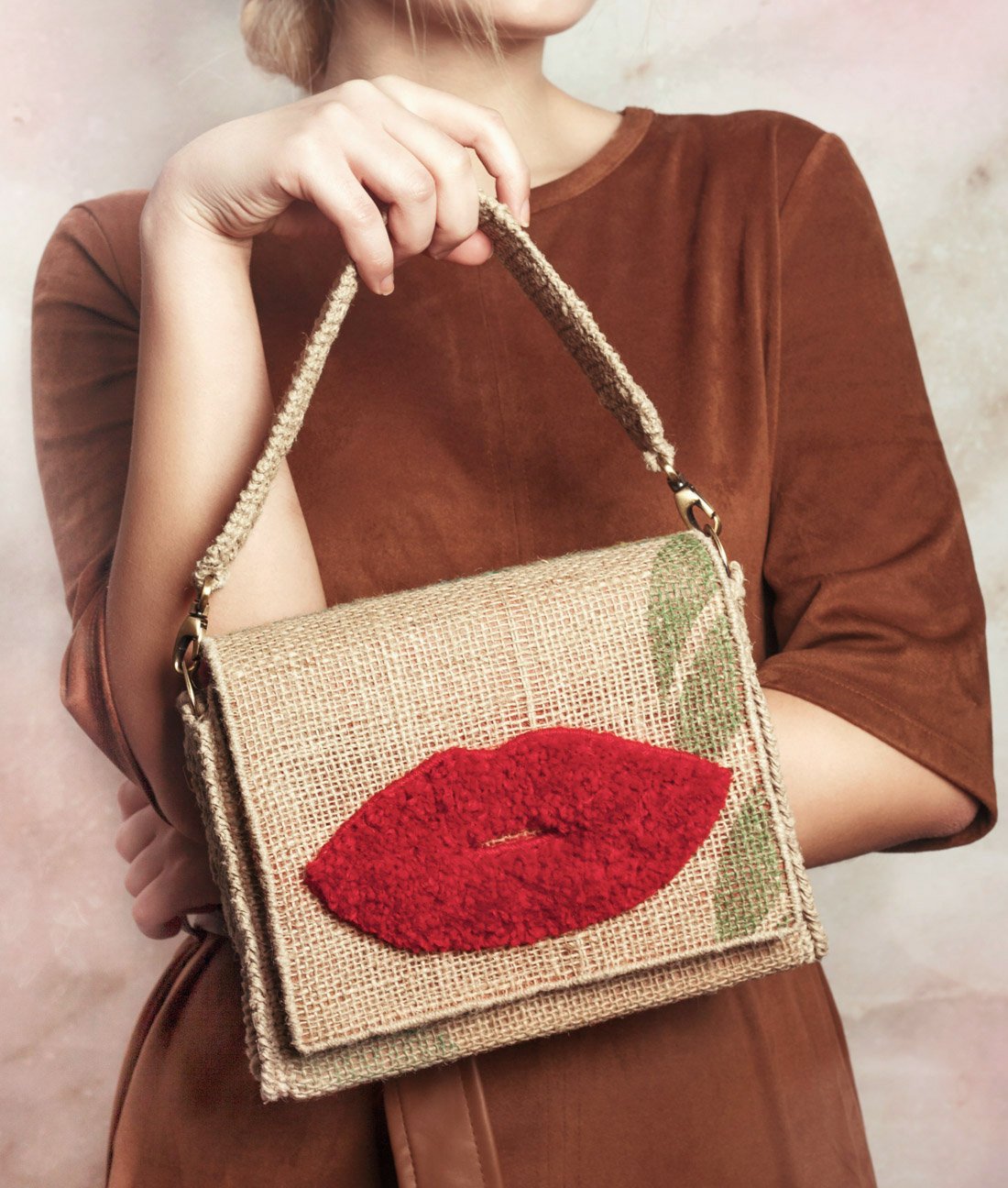 TA: How would you like the consumption of fashion to evolve? Do you believe it is feasible that the industry could become 100% sustainable in the near future?
A: The fashion world should be more responsible in all aspects, both for the seller and the buyer. The consumer should bet on clothes close to where he/she lives, assessing the quality, design and history that each product can have. The craftsmanship to which I referred before is very important, as our grandmothers and mothers used to do a totally sustainable artisan work.
I don't know if the industry could become 100% sustainable, but I do believe it can do better and that we are on the way. Over time, it becomes increasingly necessary to make this change.
TA: How do you think that we could improve sustainable consumption in our day-to-day life?
A: Creating environmental awareness and emphasizing on it in our education. Consumers should be aware that it is better to obtain a sustainable garment with high quality, going for the proximity, rather than having a large number of products without quality… I trust in the new generations, because they know almost from the moment of birth what recycling or sustainability is, and they are aware of the state in which our planet is. Our generation had to learn it when we were already adults…
TA: What is the most important thing you have learned since you started with Castellana Lane?
A: It has been and still is a path full of learning, hope and love. One of the most important aspects after all this time with Castellana Lane are the people I have met and the ones I will meet, the unconditional support of my family and the trust of my partners. Because without them this dream would not have become a reality.
I am grateful for the satisfaction of having chosen to develop my passion every day, learning with each and every task. And above all, I will always remember the enthusiasm with which my clients receive my designs – assessing the process and being conscious of everything I want to transmit, looking beyond a simple recycled coffee bag and turning them into witnesses of important moments in their lives.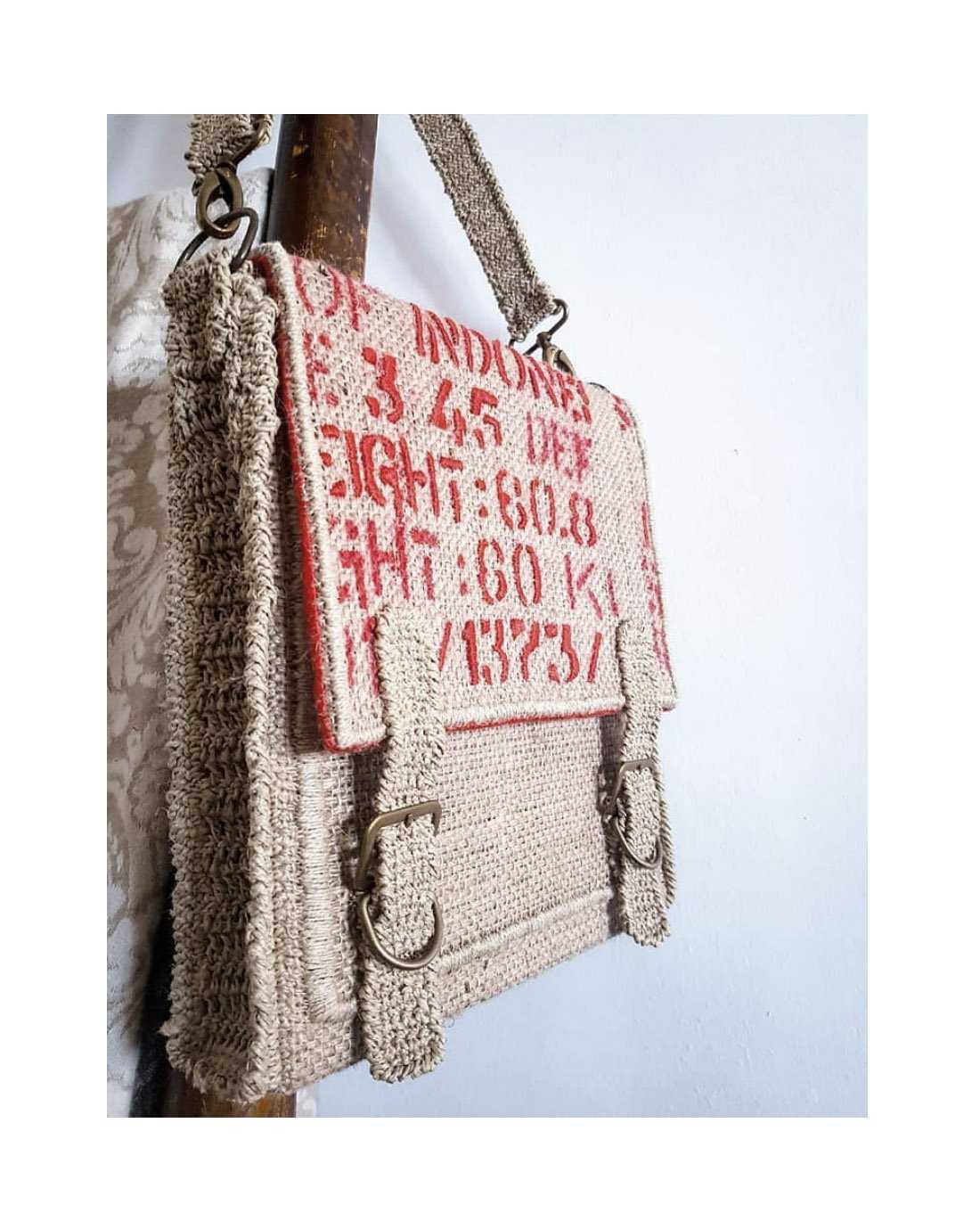 < Back