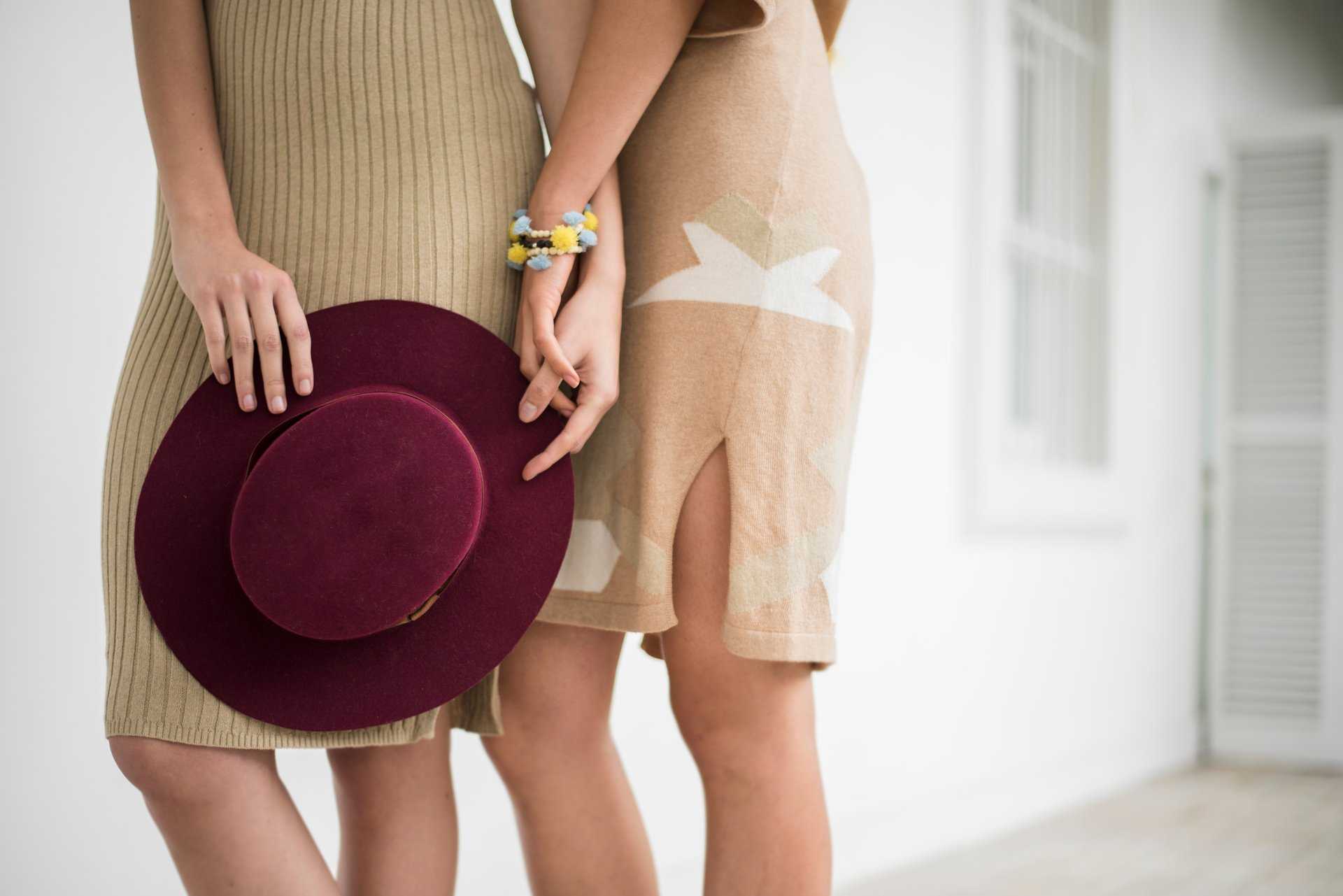 THE BRAND THAT EMBRACES CULTURE AND SUSTAINABLE FASHION
THE ARCHIVE: What and who is Ankura?
ANKURA: Ankura is a new peruvian Brand which embraces a culture of fashion sustainability. Our main purpose is to bring positive change and progress through the creation of a new and improved fashion industry that promotes responsible brands, good practices and education for the future. That's why we source locally our materials and partner with small local workshops and artisan communities supporting the micro entrepreneurs and learning alongside them. We carefully research every step in our chain production investigating our environmental impact, that's why we use natural fibers such as baby alpaca, pima cotton and organic cotton, which have a lower impact in the environment.  Ankura is a way of living, a sustainable one in which women are independent, modern, selfconfident, strong and very sexy but also hightly educated about their impact in the society. Our pieces are designs  for a multitasking nowadays woman.
TA: What inspires you in each collection?
A: Our collection offers timeless, essential  and lasting over time pieces. We have created a collection with a slight link to the 60s and 70s style because of the use of designs and geometric lines in our dresses, tops and skirts without losing our craft heritage as in the Georgia skirt. The fabric of this skirt was made in a waist hand loom by artisans of Caral. Regarding the colors we have used in our collection, our organic cotton pieces have not been dyed, so their colors are completely natural. As for the pieces in Pima Cotton and Baby Alpaca, we use colors that simulate the nature that surrounds us daily.
TA: When did you first come up with the idea for the brand and how did it evolve since then?
A: I came up with this project 2 years ago. Before this, I had worked with some NGOs and other peruvian communities but I wanted to do something more or help in any other way. Here in Peru we have many different and high quality fabrics and the artisans are very talented, so I decided that a way of helping these  artisans communities was empowering them and showing to the world the beautiful pieces the make and our traditions.
TA: Ankura focuses on sustainability and eco-design, do you believe that making such a statement in fashion can impact on the rest of the world's practice towards sustainability?
A: I think that the society is changing and  more and more people are starting to realize that they can do something more because the change is in their hands, it is their choice. Sustainability is part of a new way of living, and the new generations are conscious about that. I think it is something that sooner or later must happen, not only in the fashion industry, because the people are asking for it, they want new solutions, sustainable ones.
TA: What is creativity to you?
A: Creativity for me is finding new solutions to the actual problems, some needs that must be satisfied even if people haven't discovered that they have those needs yet. I would define it like thinking beyond the line or unconventional.
TA: What is technology to you?
A: Technology to me is a helpful tool which allows us to reach more people around the world and communicate with them in an efficient and scalable way. That way we can create trends and be interconnected with people who share our believes in any part of the world, like a community. It makes it easier for small brands like us to be everywhere being nowhere physically.
TA: Imagine a different world where technology takes completely over and no one remembers what nature really is, how would a new collection for Ankura look like?
A: I think we would go for slight and curvy lines to remember the  curvature of the nature, playing also with the human figure curves. Nature is irregular, so I think the new collection would reflect that.
TA: What are Ankura's next steps?
A: In short term, we are about to launch a crowdfunding project on Indiegogo to reach funds and continue growing as a sustainable brand. There some of our new creations will be on sale for this special occasion. We want to  enter further with the final consumer, because we started as a B2B business, and be recognized as a different alternative and a eco-fashion brand. We also want to consolidate in USA and UK.
TA: What advice would you give someone who wants to start a project related to sustainability and eco-friendly creativity?
A: I would advice them to take the best out of their local market and start creating an impact locally. I would say that the first step is to understand what the final consumer wants and investigate about the market in which they are playing. It would be also a good idea to contact other brands in the same industry, some of them are willing to help, you just need to ask for their help.
TA: If you had to sum up Ankura in 3 words, what would those words be?
A: It would be definitely an "Eco-fashion lifestyle".