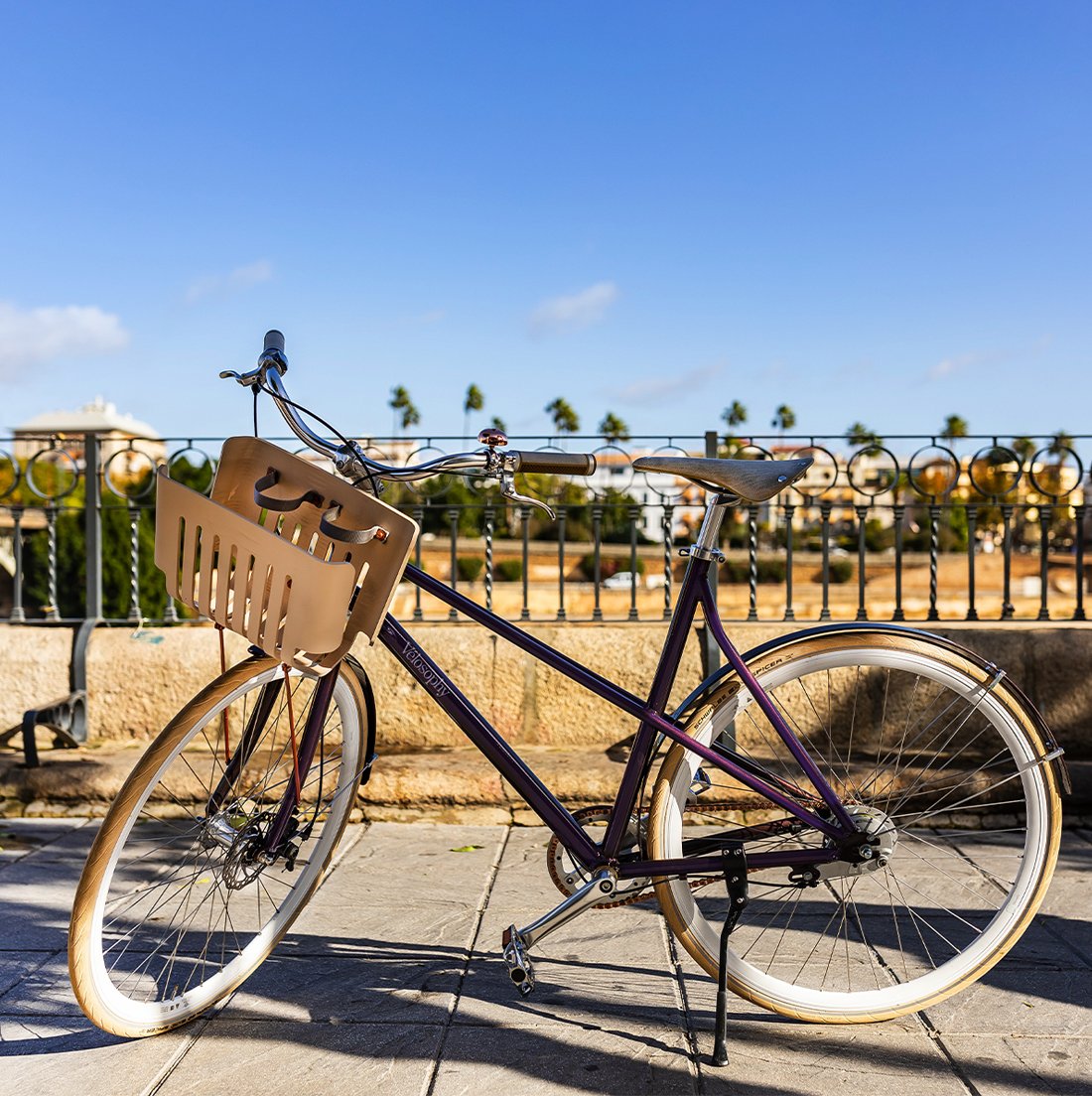 Vélosophy – Putting Life in Motion
For every bike Vélosophy sells, the brand donates another one to a schoolgirl in a developing country.
Meet Vélosophy's founder, Jimmy Östholm, in this interview and discover more about the bicycle brand that teamed up with Nespresso to create a bike made out of coffee capsules.
THE ARCHIVE: Tell us about your cycling history, when did you get your first bike and what did it look like? How did you feel when cycling with it?
JIMMY: I got my first bike at the age of five. It was instant love. I still remember my first wobbling pedal strokes when my parents let go of me, I remember how my world grew bigger and how I absolutely adored the combination of red metallic and shiny steel. The freedom that followed with that first bike is still with me every time I jump on a bike.  
TA: How would you describe Vélosophy in only 3 words?
J: I can't, but in 4 it would be: Putting life in motion.
TA: What can't be missing on a Vélosophy bike?
J: Definitely the One-for-One promise.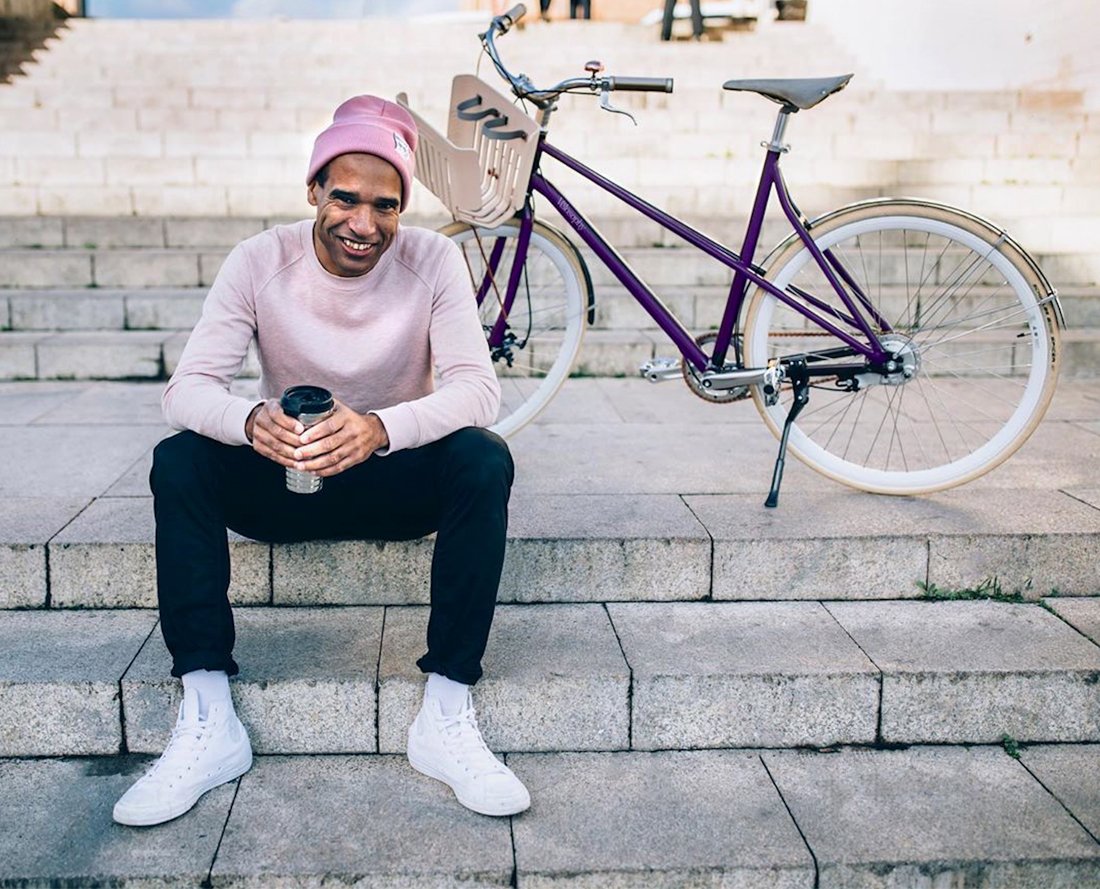 "If suchlike a "shoe dog" within my industry, I'd be a bike dog.

"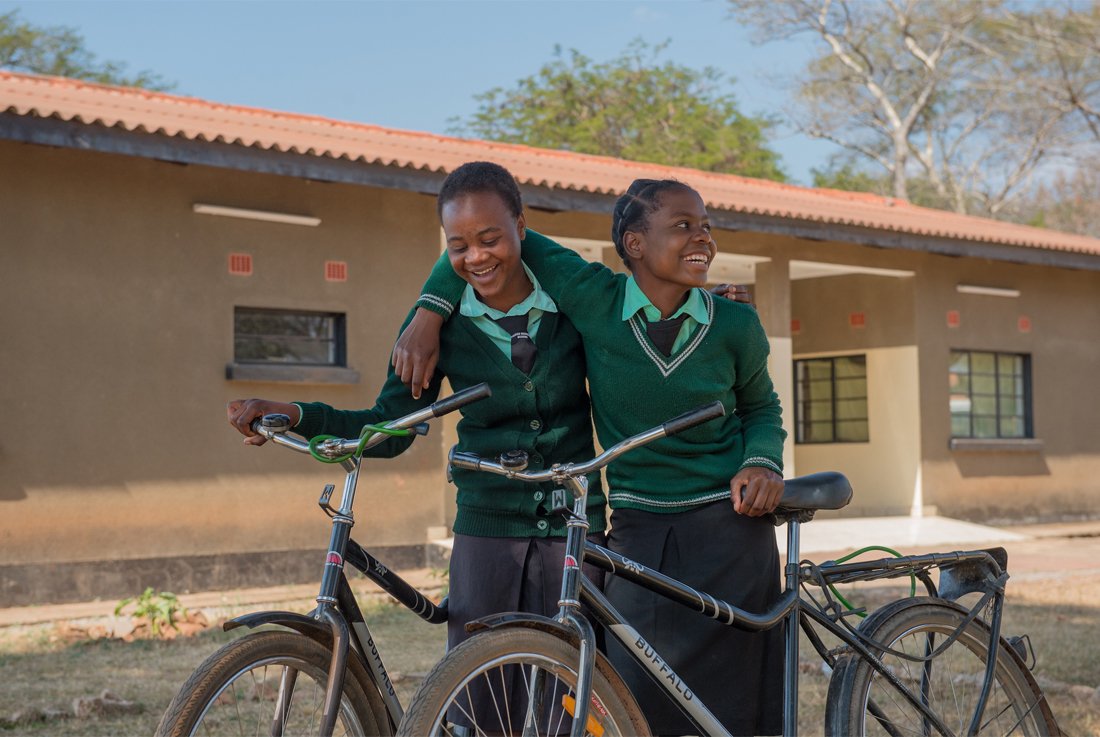 TA: Please tell us more about your philosophy, when did you first come up with the Vélosophy philosophy? What inspired you?
J: You know, before I decided to start this company I made a promise to myself. I wouldn't start it if I couldn't find a greater purpose. A needed a reason beyond creating and selling a good looking and highly functional bike. I found that purpose reading an article explaining the impact of a bike in a developing country. I found out that in some countries a bike can literally be the difference between life and death. Between coming to school or not. Getting help from a doctor or transport water from a well…
Reading and learning what I did, it came so clear to me that this brand, this bike, should be about helping out where a bike's value is so much more than just a bike as we see it. And that's how our one for one promise was born.
We are focusing on school girls, not saying that boys don't need bikes as well, but we have decided to empower girls with bikes. With a bike, a girl increases her presence in school with close to 30% and her results become 60% better. Imagine the difference of walking to school for 2 hours single way or taking a bike for 30 minutes… I mean, who could possibly try to focus and learn when totally exhausted? It's also commonly know that giving girls in developing countries access to school and education is one of the most important actions needed to bring those countries out of the highest level of poverty. Knowing this I find it quite easy to spur on with our own challenges, knowing that for every bike we sell, a girl will get a better chance to take control of her own life. 
TA: How many bikes have you already donated since you started?
J: I'd say somewhere around 1,700 bikes when closing this year.
TA: And how do you decide what countries the donated bikes go to? 
J: The need for bikes in developing countries is huge, estimated to around 80M bikes, so you can imagine we can't cover all bases right now. We choose countries where to donate bikes to based on several factors: where they are needed the most, what the distance to school is, what the infrastructure and political situation/stability is like… to mention a handful.
TA: What countries do you work with right now?
J: So far we have been most active in Ghana but as we speak we are finalizing where the 2019 donations will go. Africa for sure, but there are still a few different countries on the table.
TA: How big is your current team? Do you all work from Stockholm?
J: Our current team is a team of five, topped off by a few freelancers. But we need to grow the team. We are mainly based in Stockholm and London, but since we have our production team outside Nantes we also spend a lot of time in France.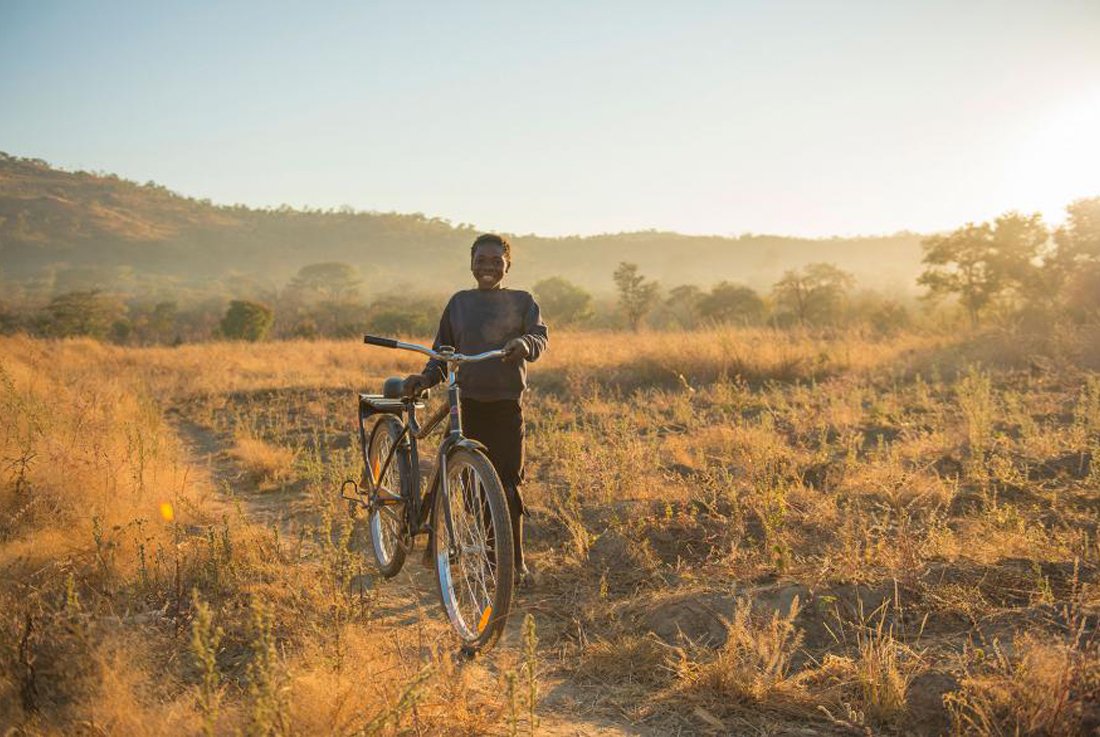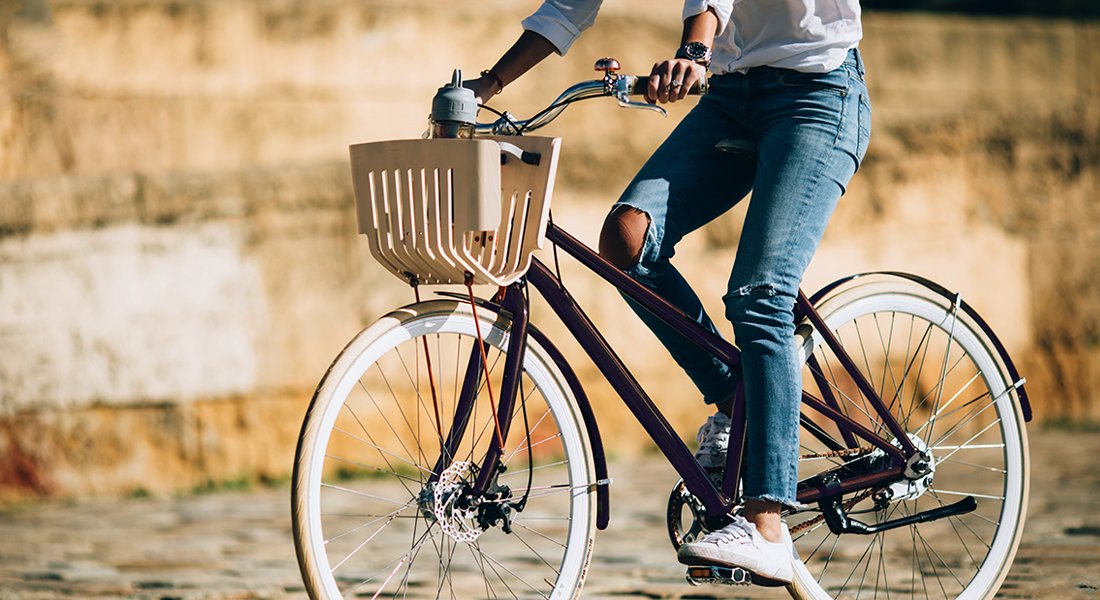 TA: How did you come up with the idea of recycling Nespresso capsules to build a bike? Tell us everything about the RE:CYCLE project!
J: When I first reached out to Nespresso it was by email and with no anticipation at all to getting a response. I'd seen how Nespresso created stories of recycling by collaborating with Victorinox knifes, Caran D'ache Pen and Zena Peeler to create beautiful second life products. A next step I thought… was creating a bike. But to be honest I never believed I would ever get an answer…
But they did. And in a positive way too. Nevertheless, we took close to two years to get everything going. Which was truly well spent time that, among other things, took me to the EU parliament by invitation from Nespresso, to attend a round table talk about Circular Economy with young MPs. This talk would end with a Dragons den contest were the MPs gave their vote to 1 of the 7 invited startups. I had the fortune to win this contest and by that also won a one year mentorship hosted by Nespresso. I think having that year to get to know each other was a key to what we later accomplished together.
When seeing the result… I'm proud. And I like to think of the bike as a perfect blend of two brands. It embraces Vélosophy's and Nespresso's shared values. It's in a sense a piece of art but at the same time it's made for everyday use. It's contemporary in the way that it is based on a classic bike shape but yet well rooted in todays challenges, sourced with responsibility and sustainable made, and strongly driven by a social cause.
TA: If you had to build a new bike with 100% compostable and organic materials what would you choose and how would this bike look like?
J: Oooooh… Tough one… Knowing what I know about building a bike I can't but choose a material that actually works… and wood is an obvious choice, but also already made in many different ways… So I think I'd go with compostable bioplastics made from vegetables. The design would probably need to be a bit "futuristic" since stability and rigidity would be of the essence – so a classic frame/bike construction would probably not do. I don't know if this would be possible but it's a bit intriguing…
Nice idea! Which makes me wonder, are you currently working on any new projects that you could already share with us?
J: Since collaboration is part of our DNA, we are always exploring new possibilities and searching for inspiring collaboration partners. We are currently looking into sustainability and recycling opportunities in a variety of industries, from mobility to apparel.
TA: Anything else you would like to share with our readers?
J: Well, we are still very small and committed to our values and our mission – to put life in motion – where the one-for-one promise is a big part of, and we are keen to understand what can make more people join our community. So if anything, I'd like to reach out and invite everyone who cares to explore with us so we can improve our offer and based on who we are take on challenges our community finds relevant and important.
TA: Thank you so much for your time Jimmy!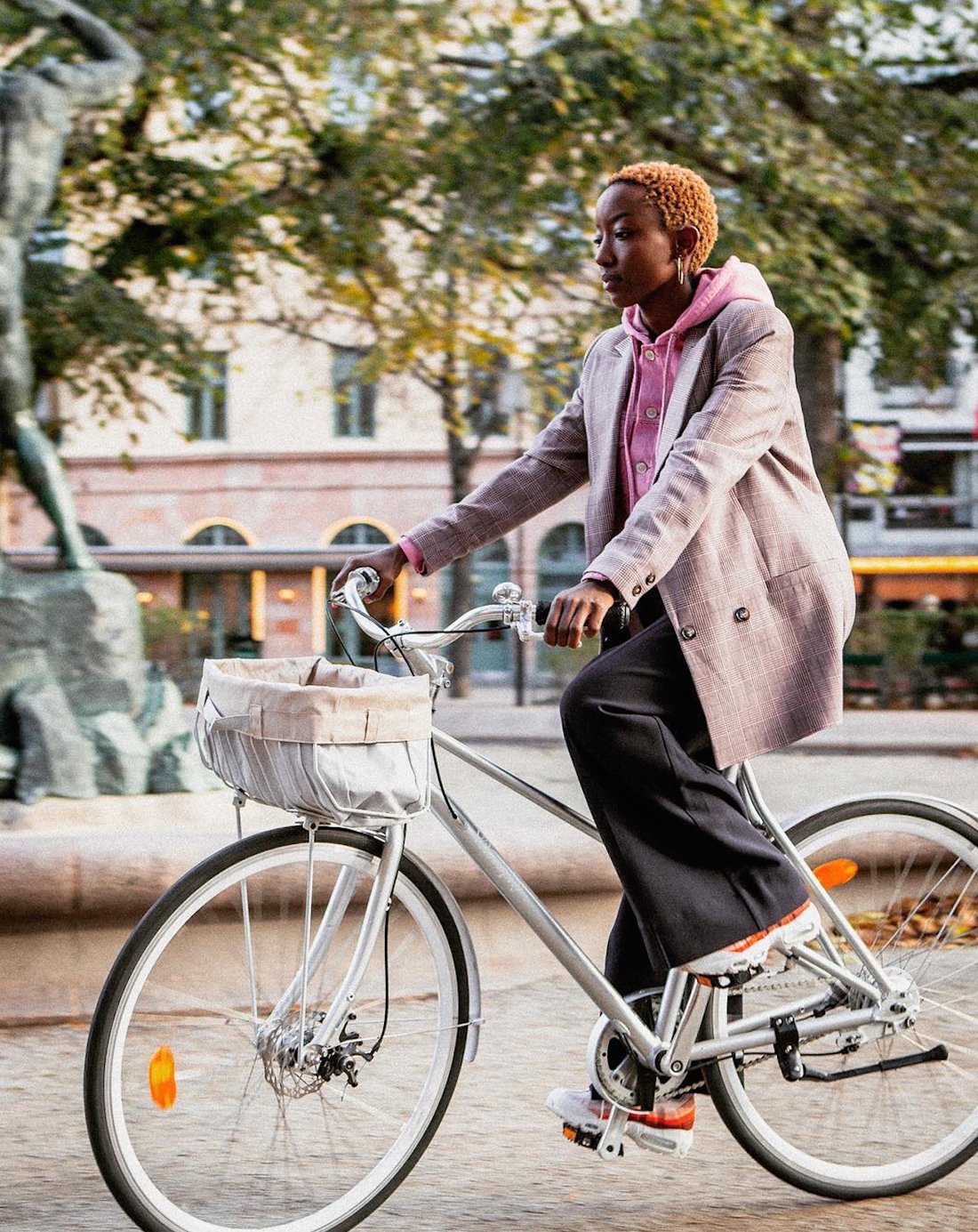 < Back